Hi traders, let's look at the markets.
Bitcoin.
Bitcoin is launching yet another rally from its $6000 accumulation zone: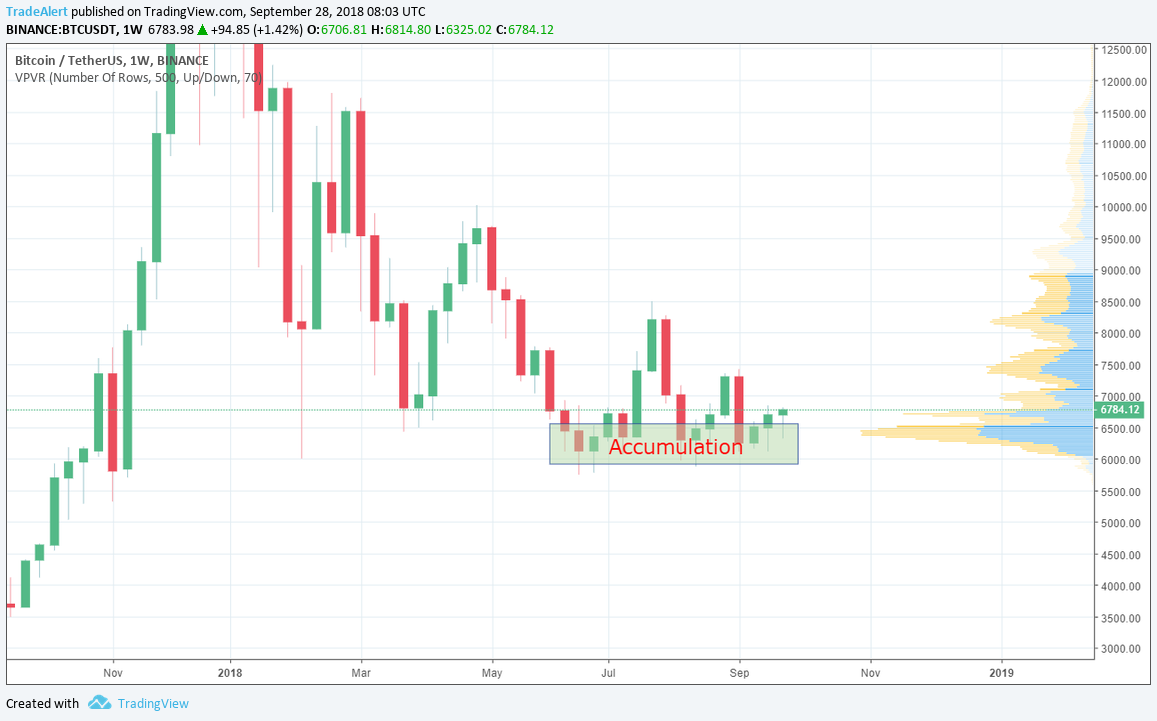 The price surged yesterday on a short squeeze (red arrow) but the  rally will face strong resistance at $6800 which is a zone of low auction.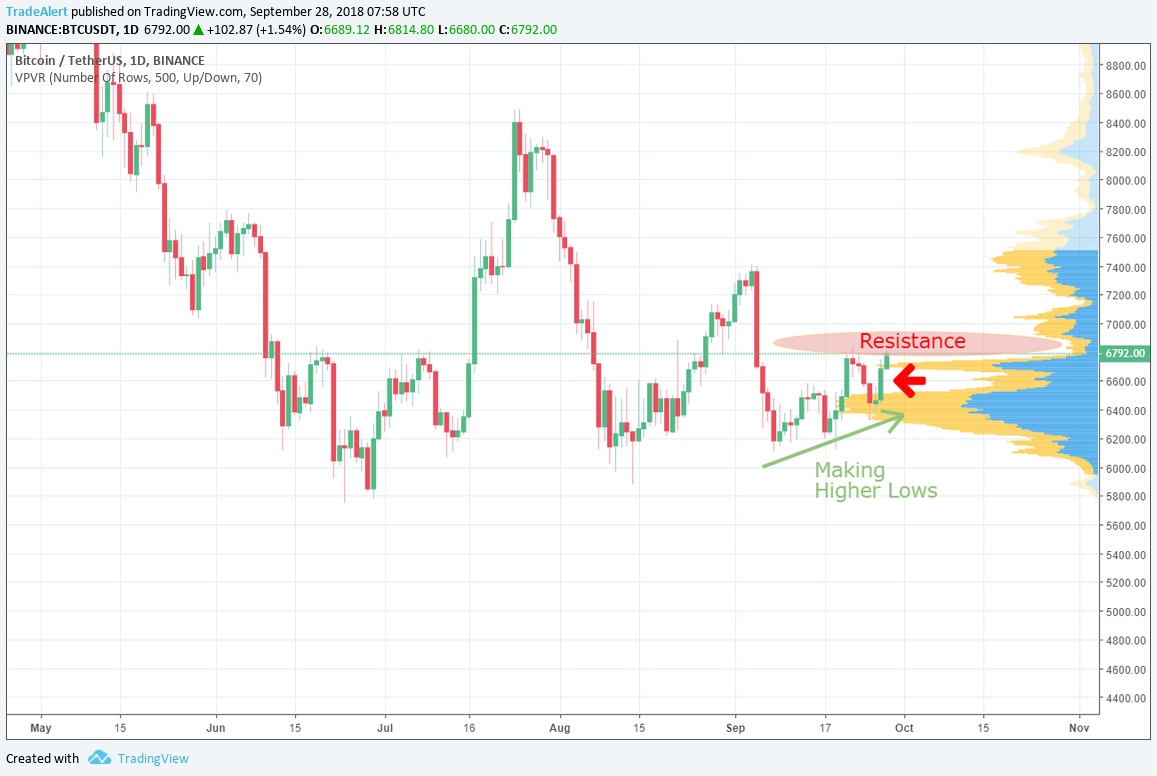 The success of this rally will ultimately depend on the willingness of whales to keep pumping the price through those zones of low auction since there is very  little new money coming into the space.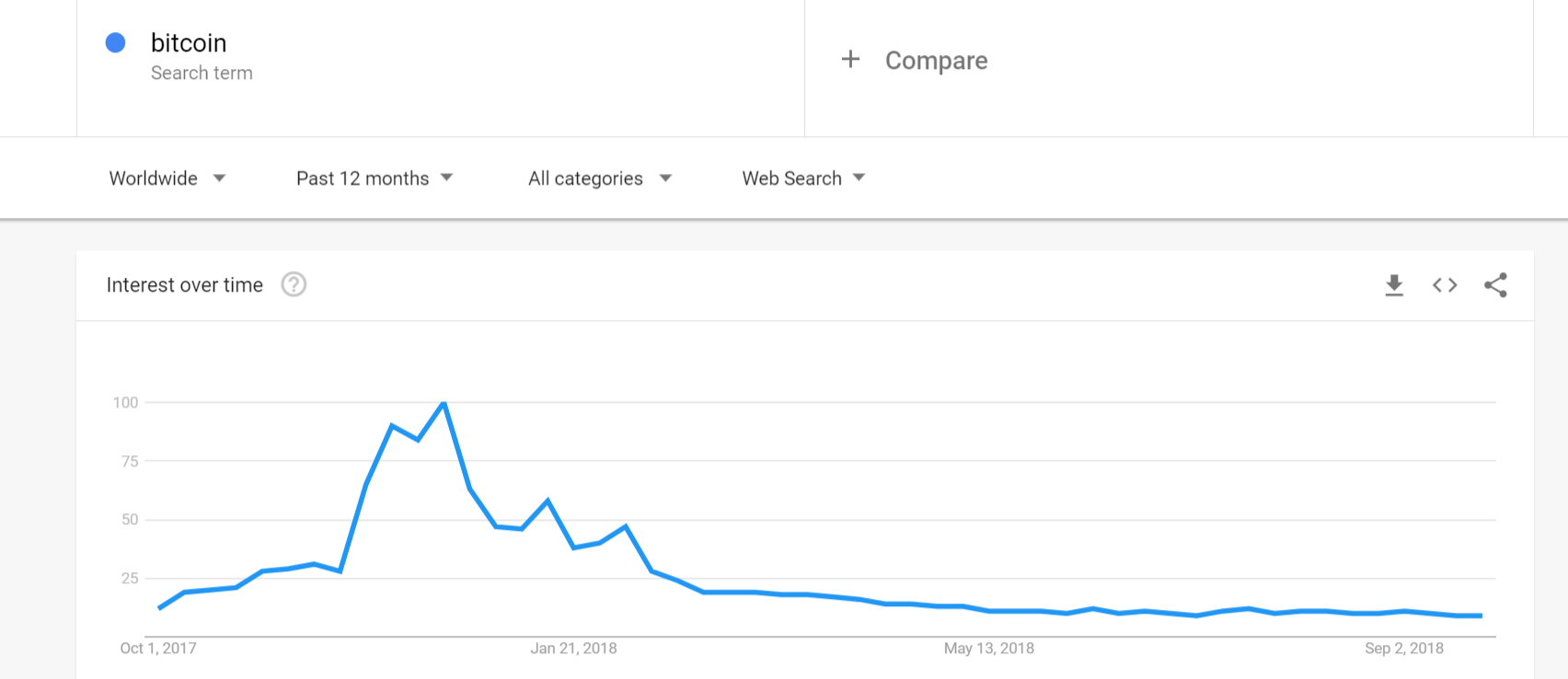 Bitcoin interest is at its lowest since May 2017.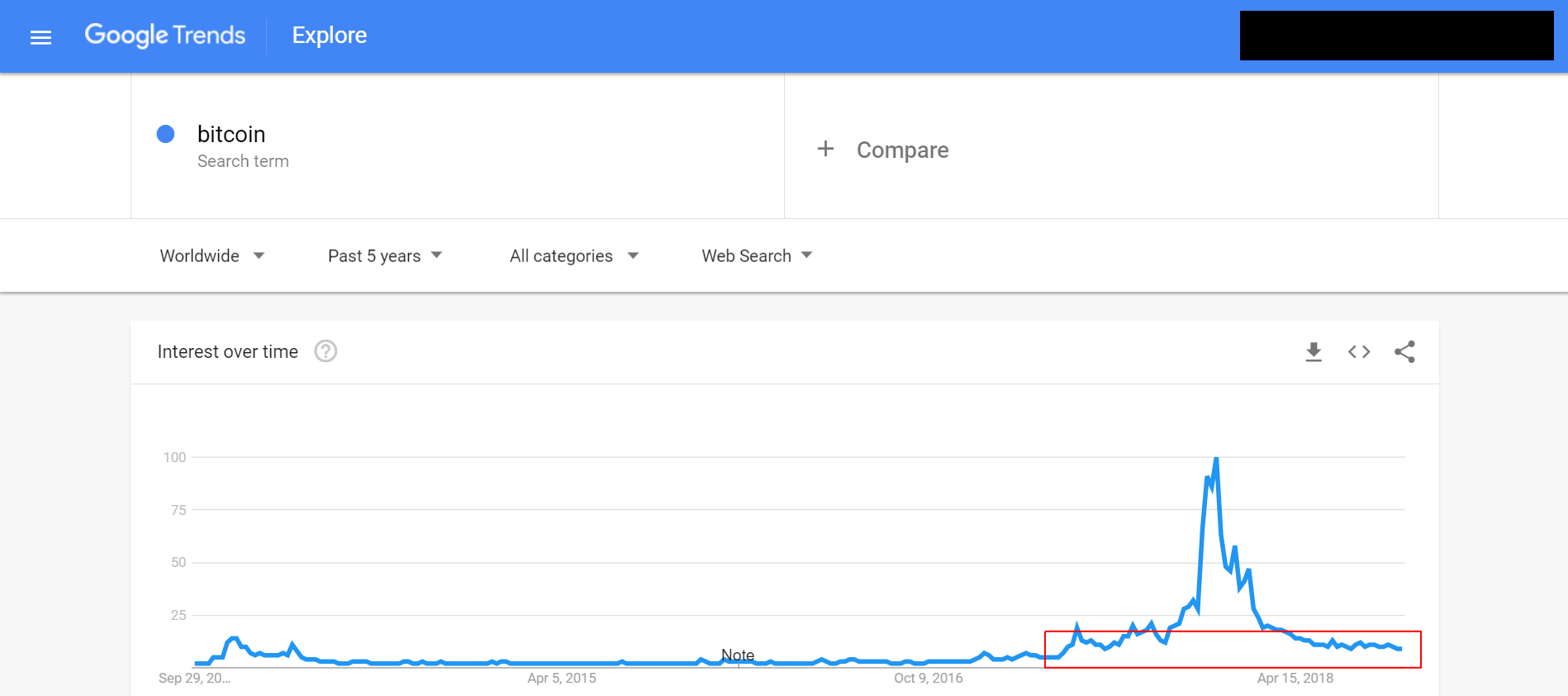 One thing to keep an eye on is the Stochastic RSI in case this rally form yet another bearish divergence which, if it forms, will be a signal to exit the trade.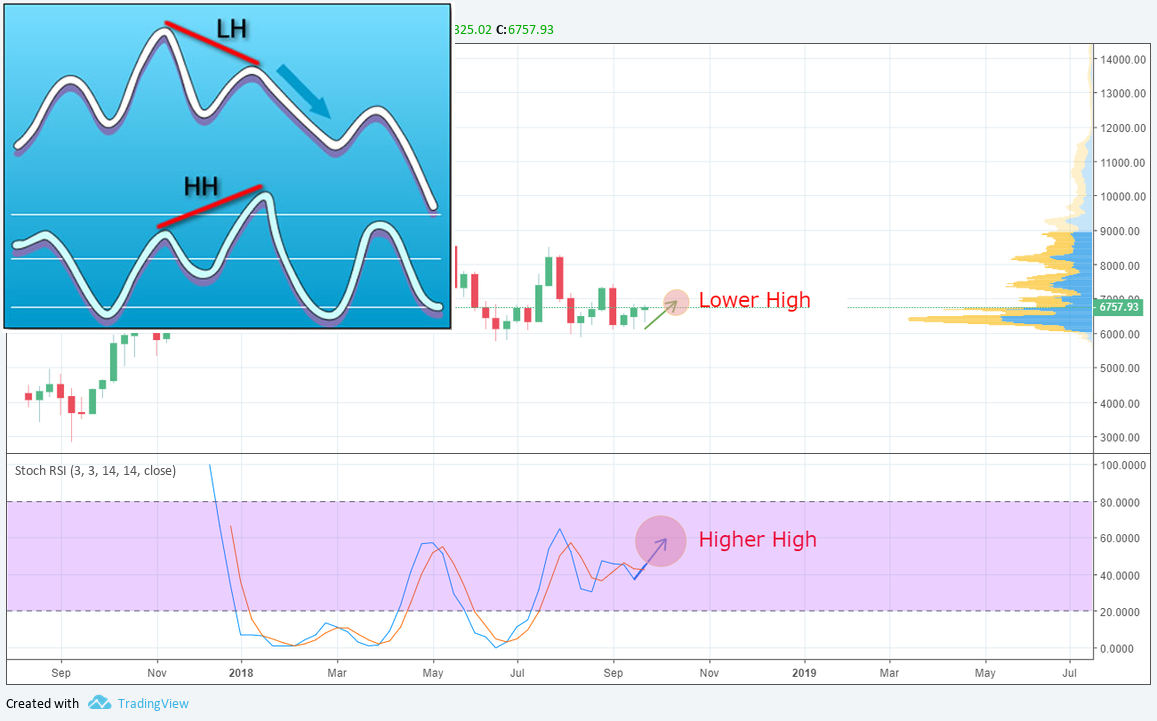 Ether.
The crypto currency has gained quite a lot since we sent out our tradealert two weeks ago.
Due to its correlation to Bitcoin's price, Ether has formed the same bear-flaggish pattern on its daily chart.
Bitcoin: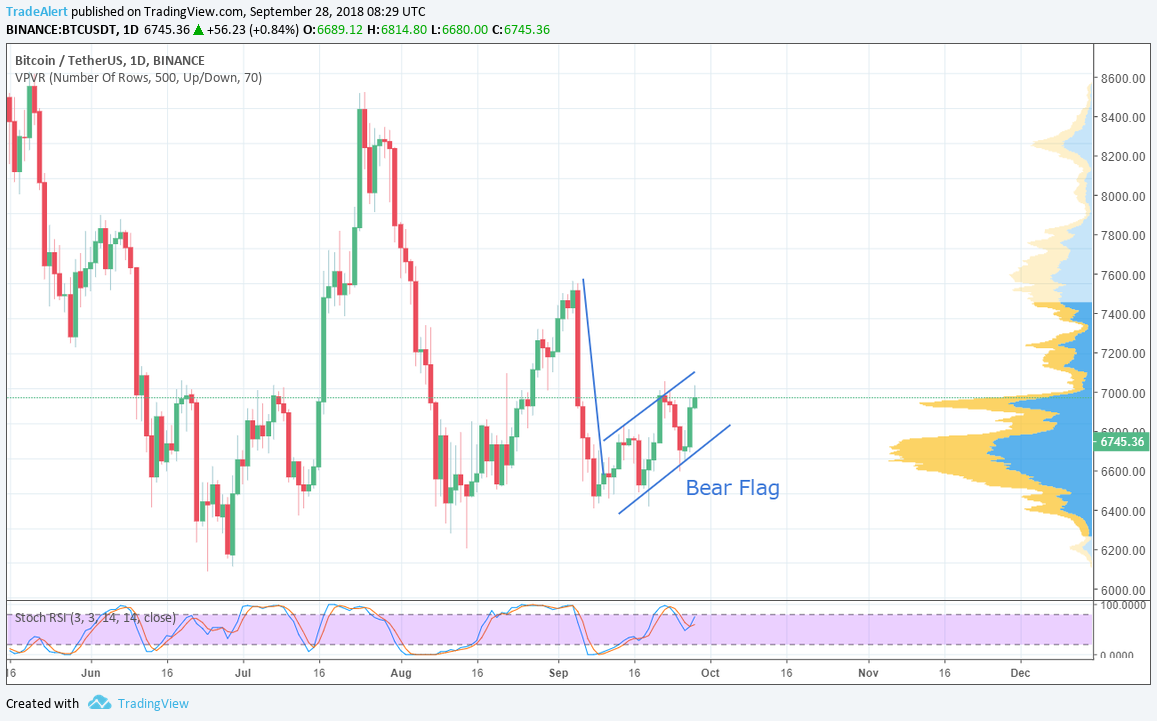 Ether: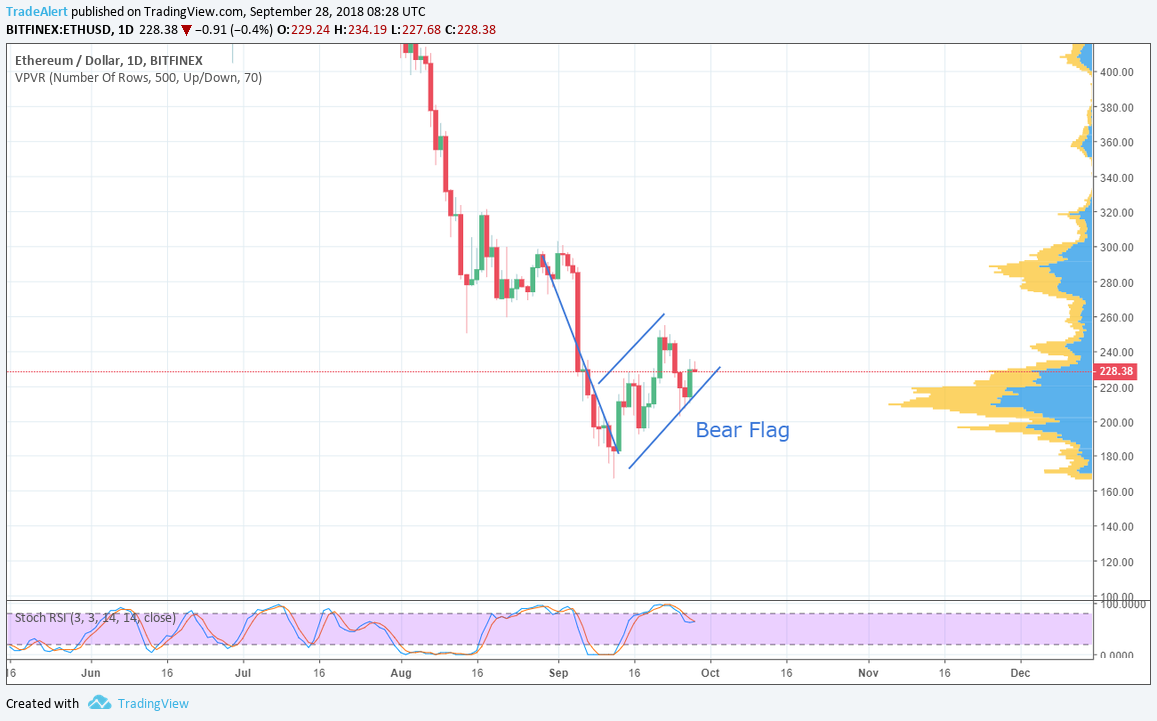 However those patterns are dynamic and could very well turn into bullish pennants if the Bitcoin rally sustains.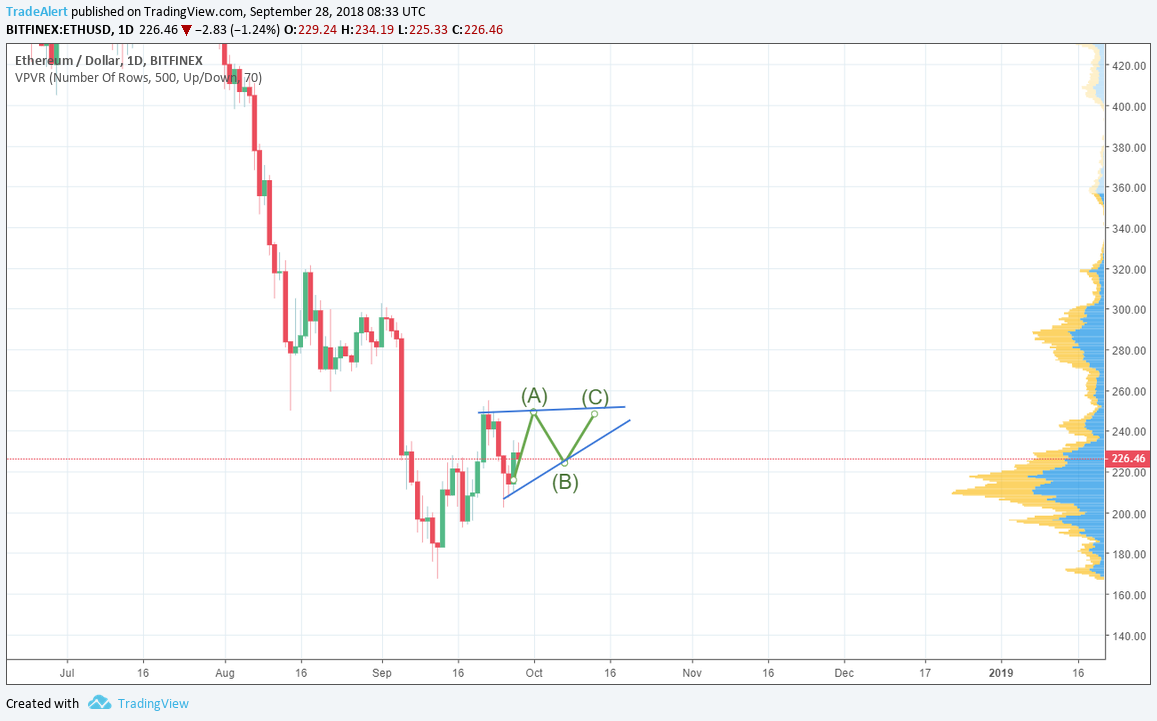 The real problem with Ether is its complete correlation to BTC and the continuous threat of an ICO firesale.
Unlike Bitcoin, Ether hasn't been through some form of accumulation, it's rebounding because Bitcoin is rebounding and not because of inherent demand or institutional interest in accumulating the currency.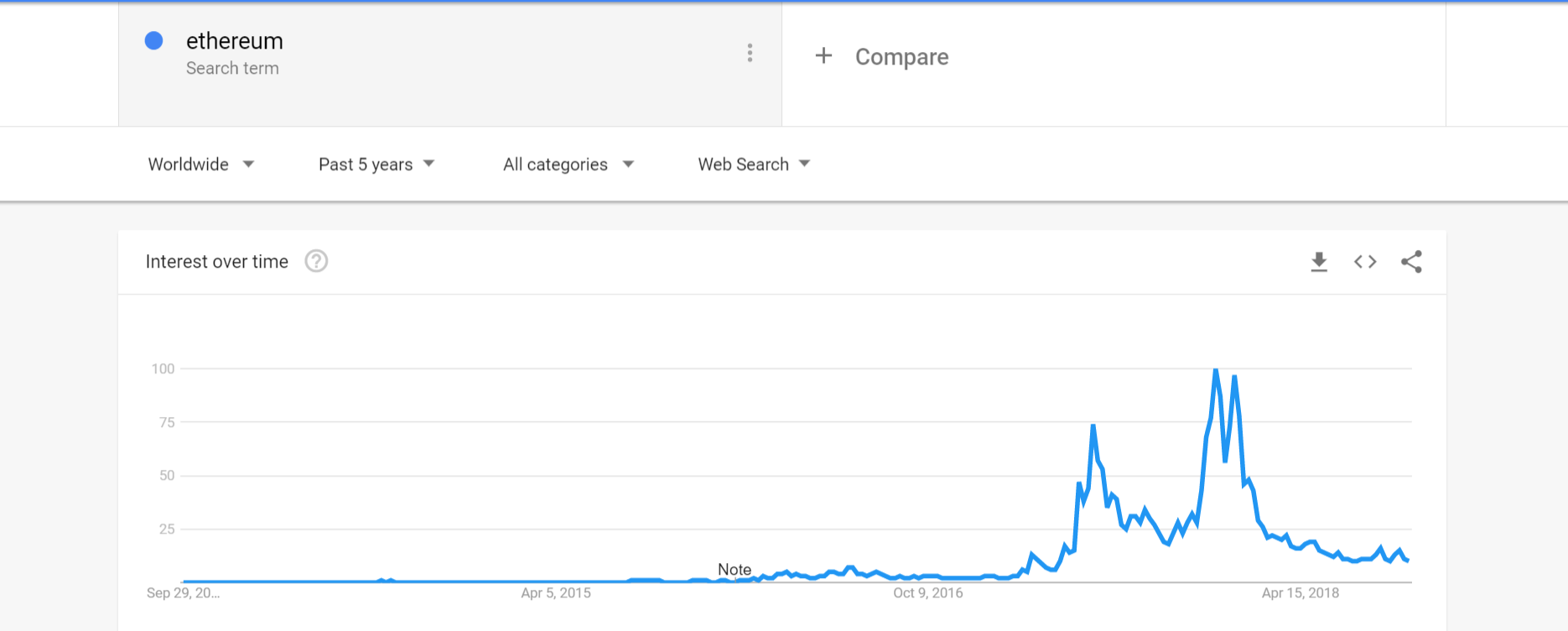 At the end of the day, the whole space is slave to Bitcoin so trade accordingly.
Back to you traders, where do you see this crypto rally going?
---
FØx.
---