Hi traders, let's look at the market.
Technical Analysis.
There's been very little volatility in the market for the past 3 weeks and Bitcoin has been trading  sideways since mid-June. Unable to break below $6000 despite numerous attempt by the bears to drag the market under 100 billion in market-cap.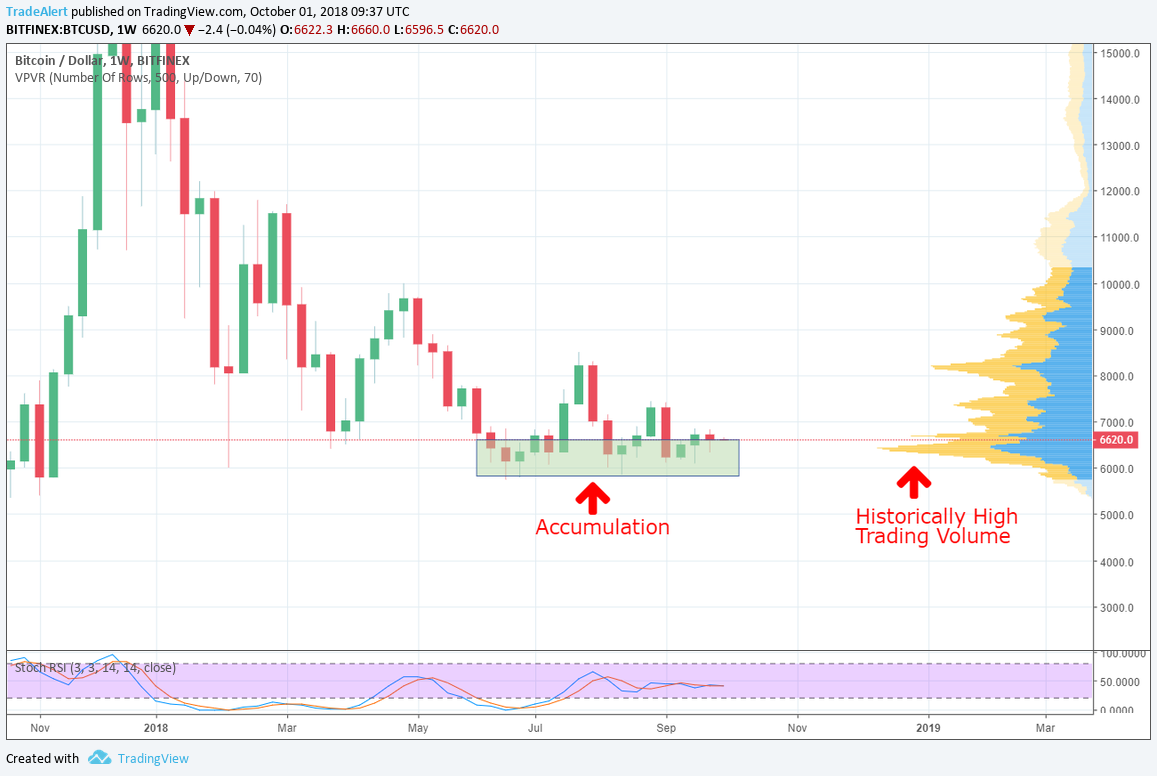 We believe that there's been a lot of accumulation around the $6000 level in anticipation for a SEC decision that would green-light a Bitcoin ETF.
An ETF would allow anyone in the world to invest in Bitcoin and is expected to considerably boost the price of the cryptocurrency similar to what the first gold-backed ETF did for the price of gold.
Market structure also looks strikingly similar to what it was in 2015 when Bitcoin started accumulating on the new that NYSE would invest in Coinbase.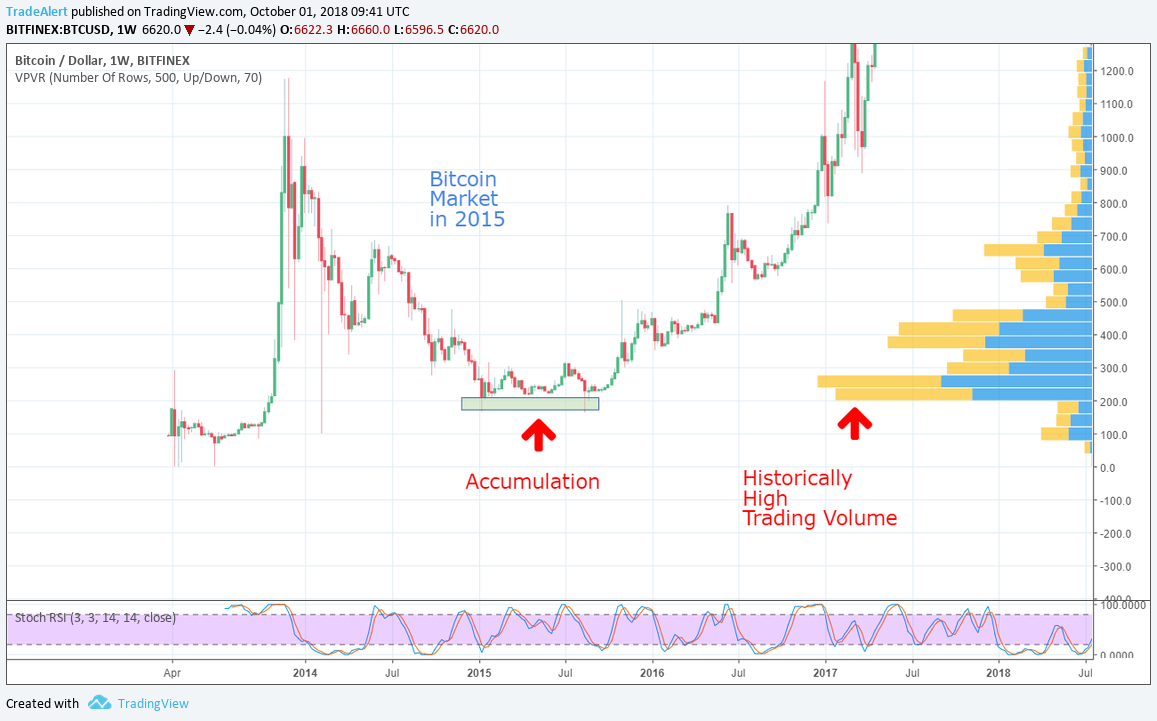 We believe the market is in waiting mode, pending more news from the American regulators or for another country to make the first move and create a Bitcoin ETF.
The rest of the crypto market is also standing still, most of the other digital assets being completely correlated to Bitcoin except for a few exceptions like Ripple (XRP) which gained 80% on the rumor that the currency could be used by banks for payment within its XRapid protocol.
Even if the news is confirmed it remains to be seen whether or not XRP can accrue value in the long run since it doesn't benefit from being decentralized and trustless the way Bitcoin is.
Strategy.
We believe the time is right to start accumulating Bitcoin in preparation for the next market cycle, news of an ETF would certainly have a very positive effect on the price and we doubt the US will pass on the opportunity to take a leadership role in crypto finance by shooting down the idea.
Unlike most other digital assets Bitcoin has the most recognizable brand-name  and the most secure, trialed an  tested largest decentralized network in the world. Whether or not Bitcoin can make good money is still up for debate (due to its hard-cap limit) but if the tenants of Austrian economics are right we might never see Bitcoin trading this low again.
The Content is for informational purposes only, you should not construe any such information or other material as legal, tax, investment, financial, or other advice.