Hi investors, this is the second installment of a 3-part guide to buying and securing your crypto.
In the first part, we showed you some basic security precautions to take before buying crypto.
In this second part we're going to look at how to set up your account on Coinbase (1) and how to buy your first digital assets (2).
Let's dive-in.
I- How to set up an account.
---
Go to Coinbase and sign up for an account.
If you want to support the blog you can click on our affiliate link to Coinbase, each subscription via this link earns us $10 USD.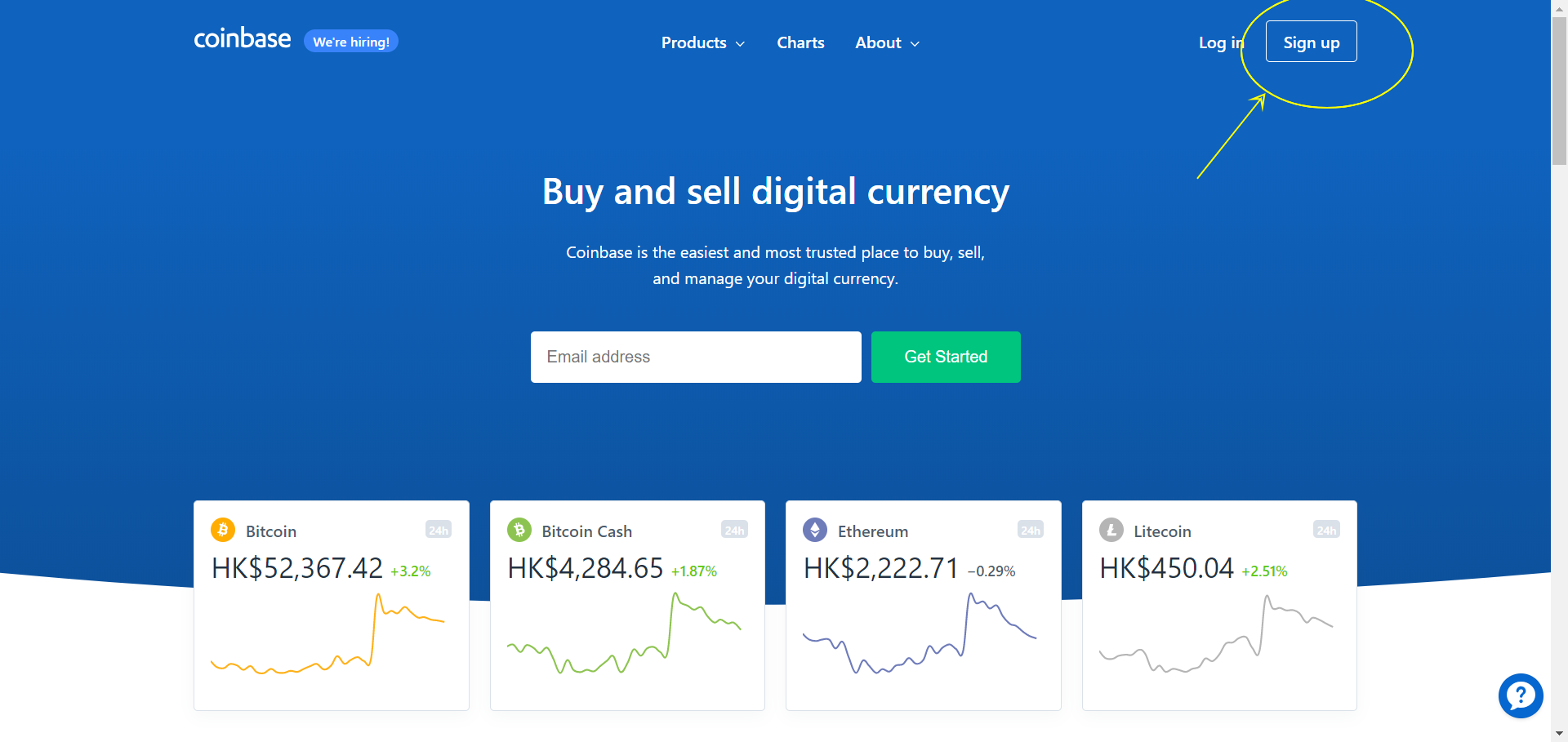 Select your type of account and type in your names and email address.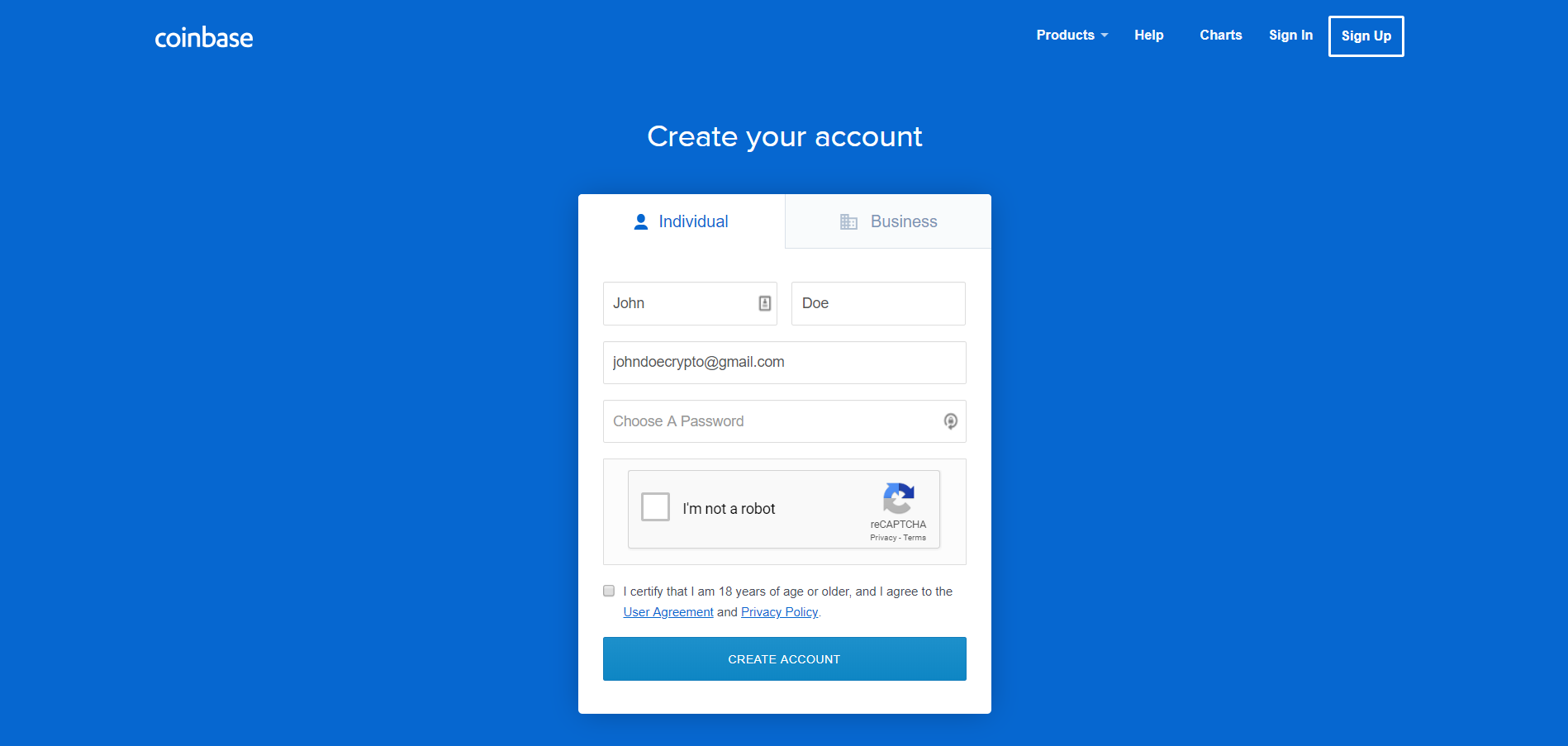 Use a strong password, preferably using a password manager like LastPass.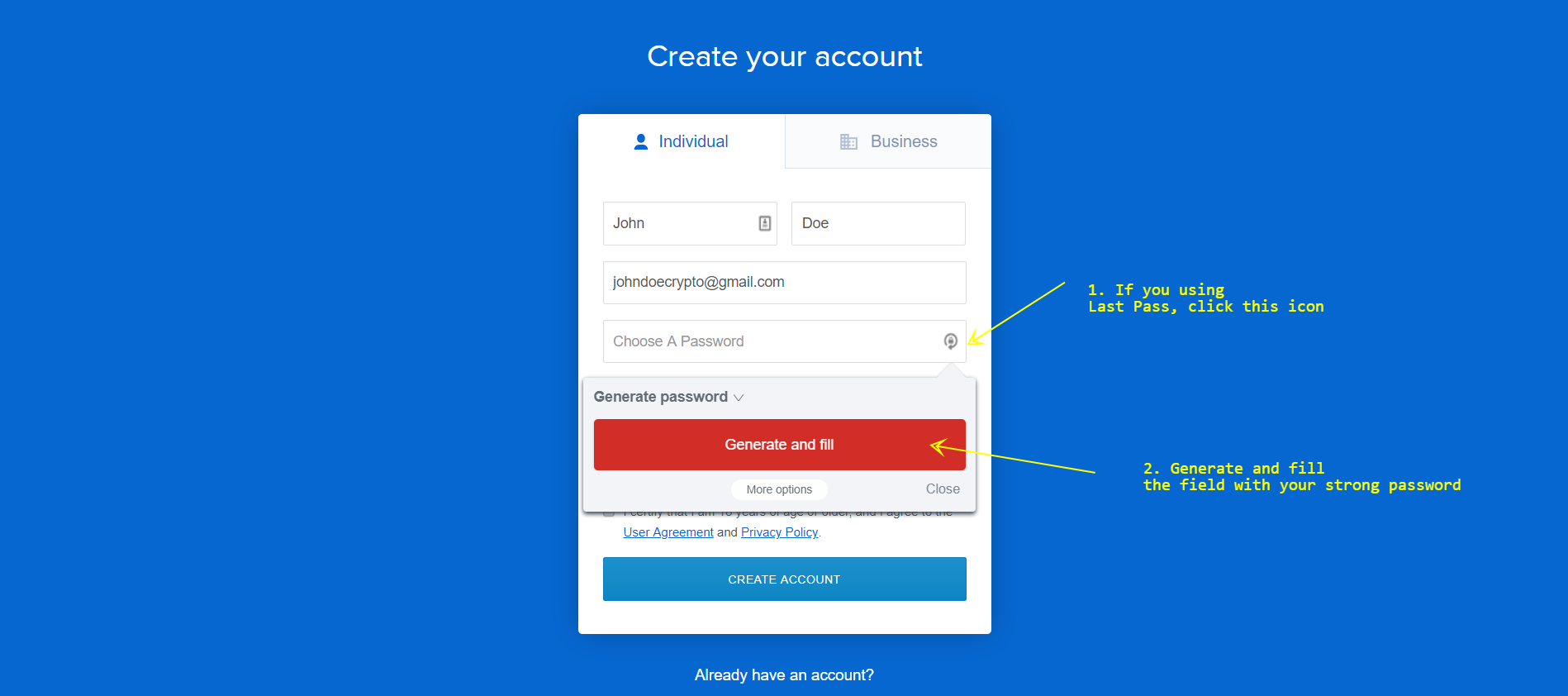 If you're not using a password manager I recommend you install one first then sign up again.
If you're not comfortable using a password manager, at least take time to read the following advice on how to create a strong passphrase:
The key to creating a strong passphrase is to pick a string of words that's easy for you to remember but is not just a famous movie or literary quote, song lyric, piece of personal information, or a single word straight from the dictionary. The best passphrases will also include a mix of capitalization, punctuation, and numbers.Given those parameters, let's look at an example, choosing words at random that don't really have a relation to each other but that hold meaning for you:volkswagensummeryellowtulipThat's a 27-character nonsensical phrase that will still be easy to remember. Now if we really want to increase the strength of the phrase, we can then add a better mix of character types:V0lk$wagenSummerYellow!TulipSo now, we have a 28-character master password, with lowercase, uppercase, a number, and some symbols.
Of course the longer and more complicated you make the passphrase the more carefully you'll need to type, and the harder you may have to work at memorizing the master password at first. Even using "volkswagensummeryellowtulip" is far better than using "password" or one of the other common passwords or single dictionary words.
You're all set?
Now, don't forget to save your password in your password manager (if you use one) but, in any case, make sure to keep a hard-copy of it.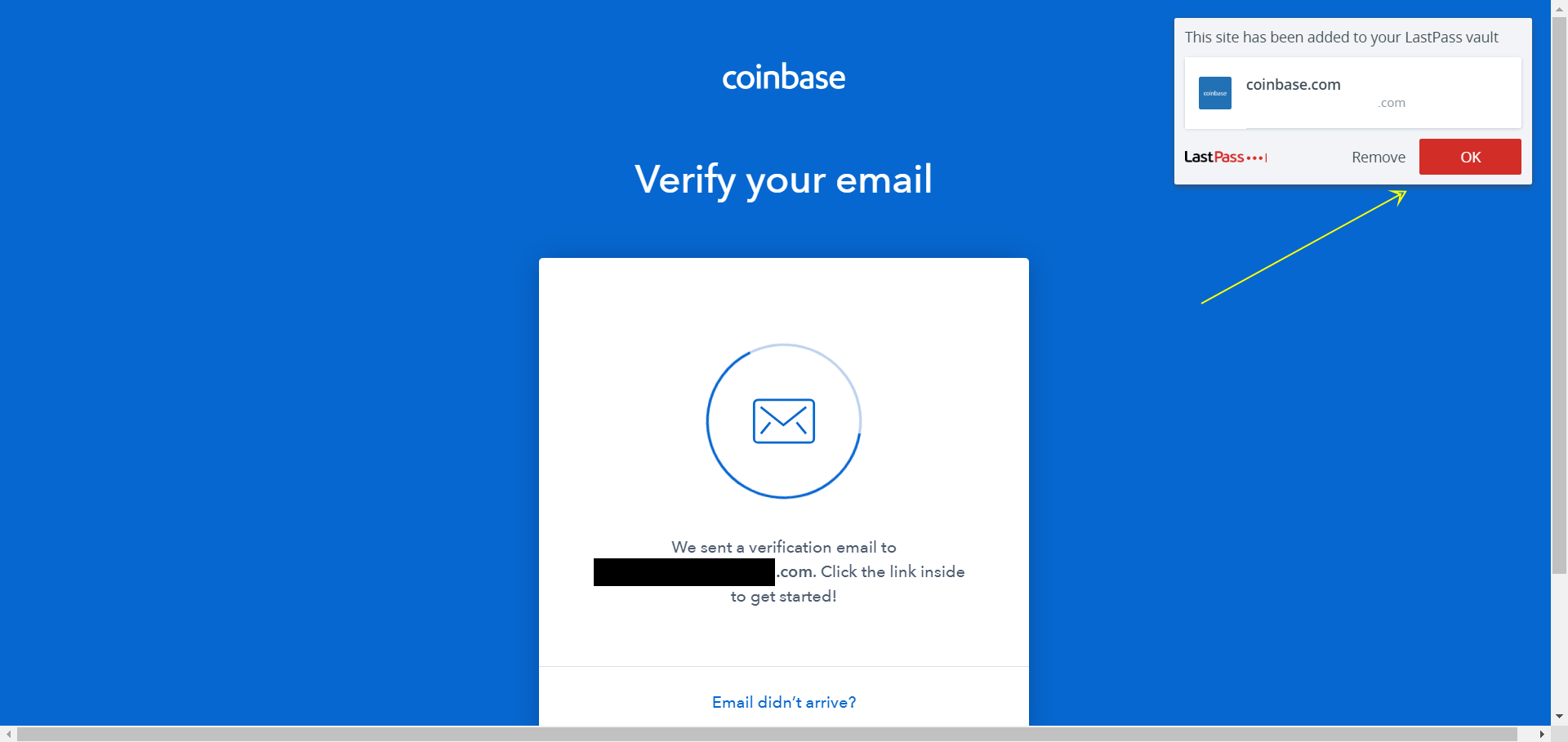 Now, check your mail box (the one associated with the email address used to create your Coinbase account), find Coinbase's email (which could be in the spam bin) and click "Verify your address".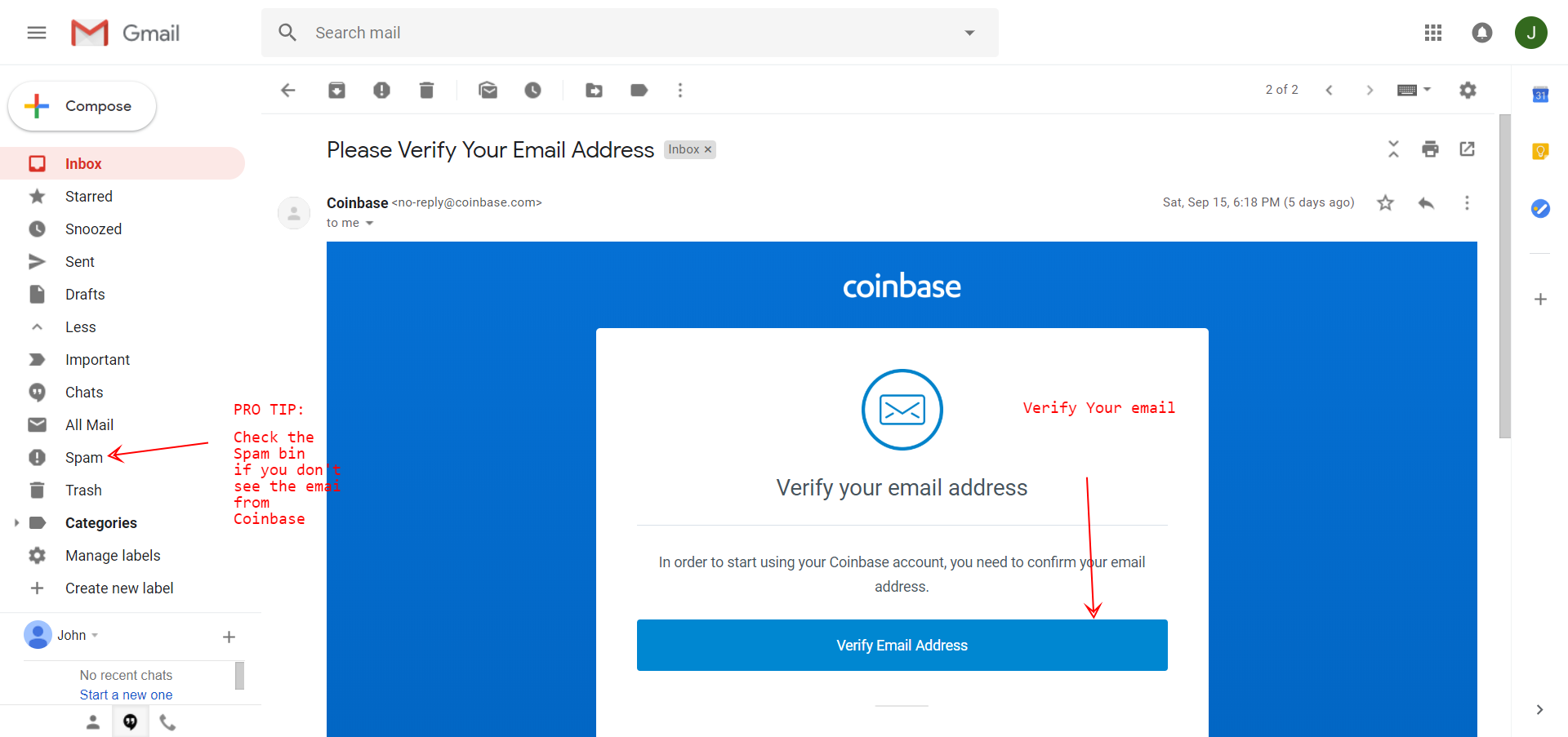 You'll be redirected to the Coinbase website.
There, enter your country and a phone number. This phone number will be used for 2FA (second password). If you live abroad, make sure that it's a number you can access from anywhere in the world.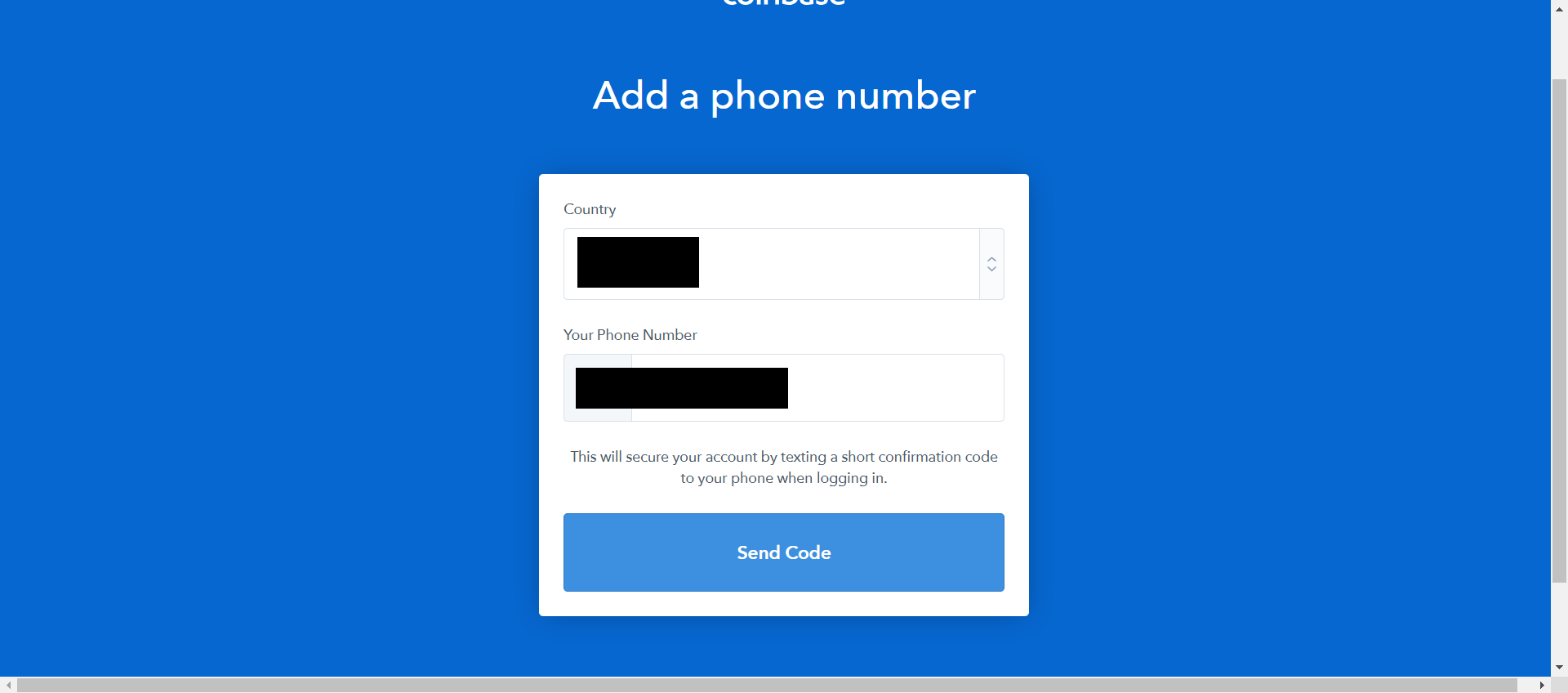 Confirm your phone number.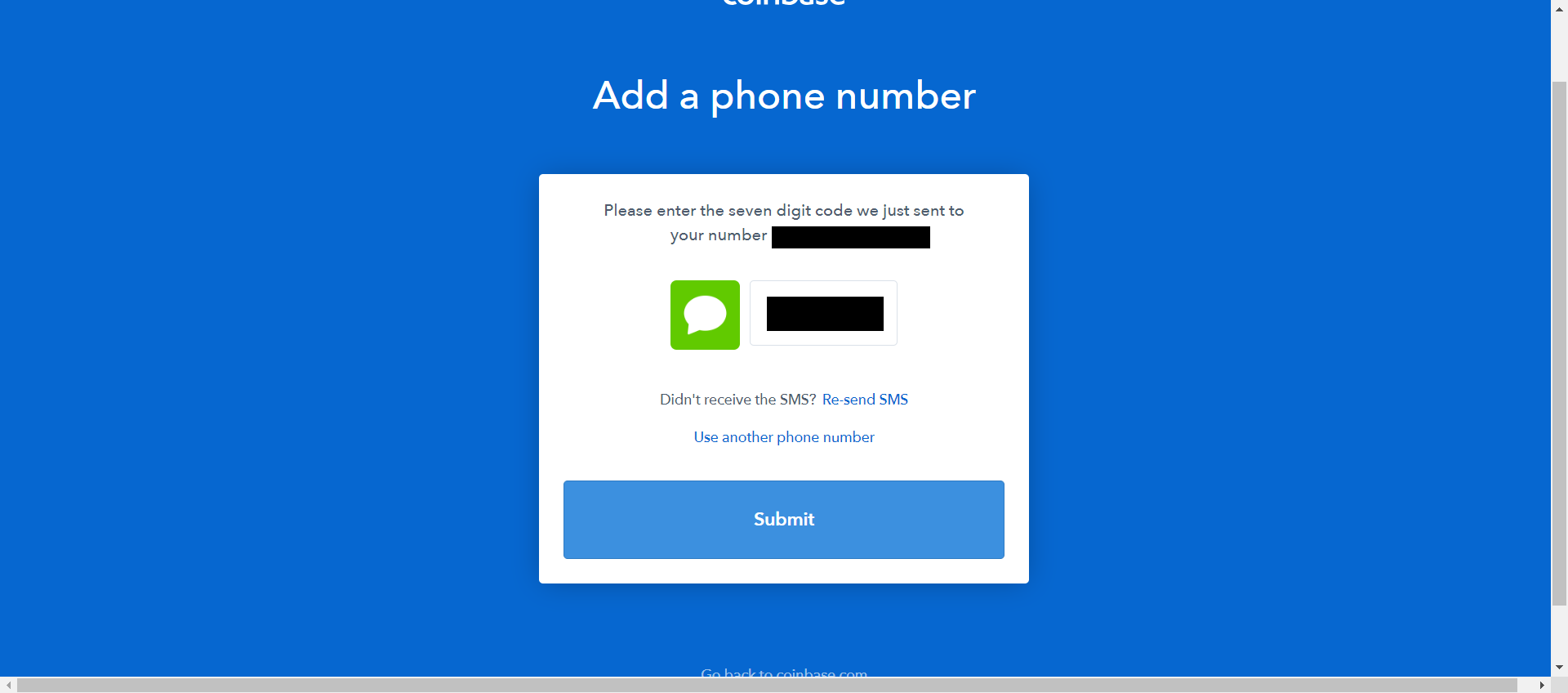 For most country, or if your are affected by the GDPR, you'll need to disclose some basic personal information.
Go ahead and fill the form.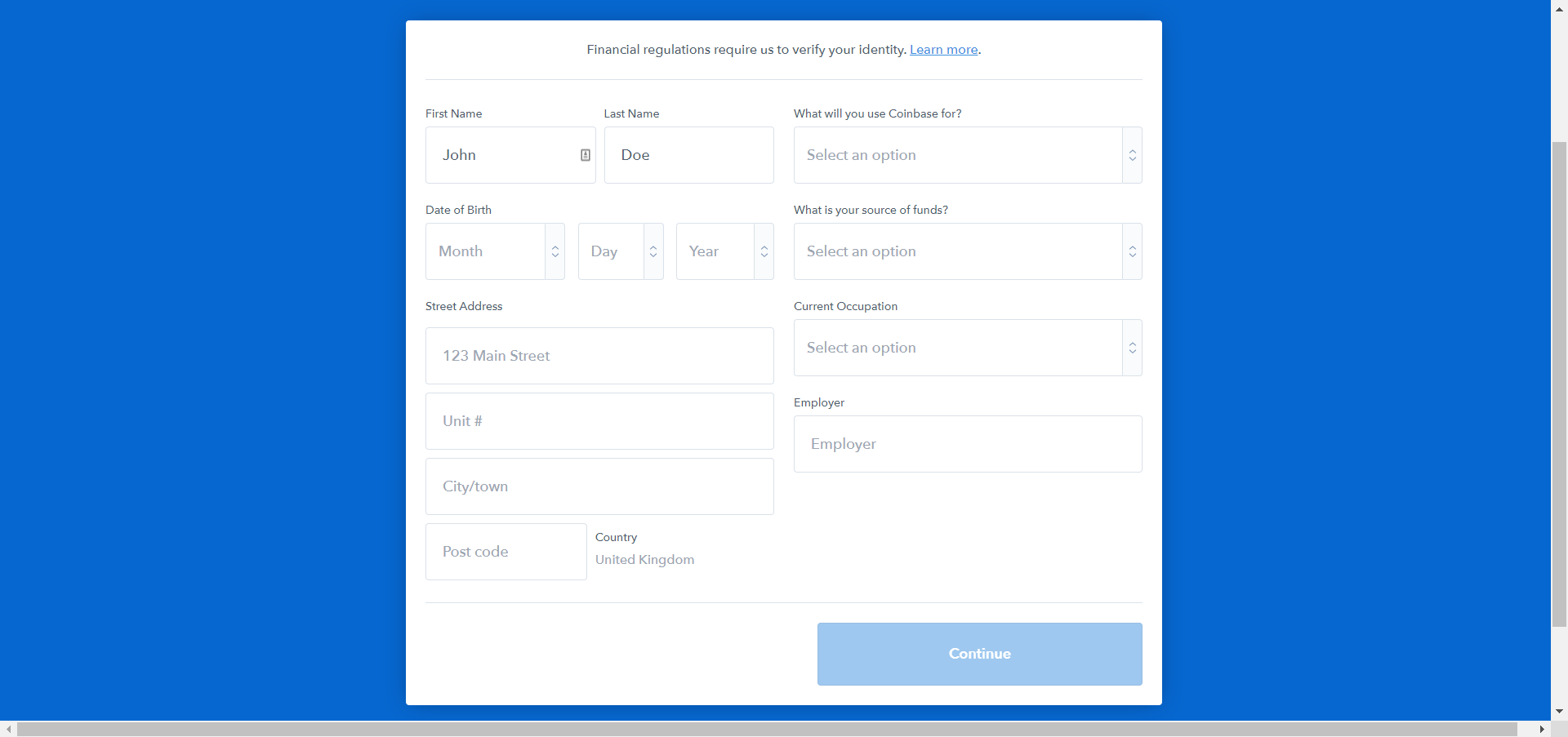 The next step is to verify your identity, so let's do that.
Choose your preferred document (I chose passport)...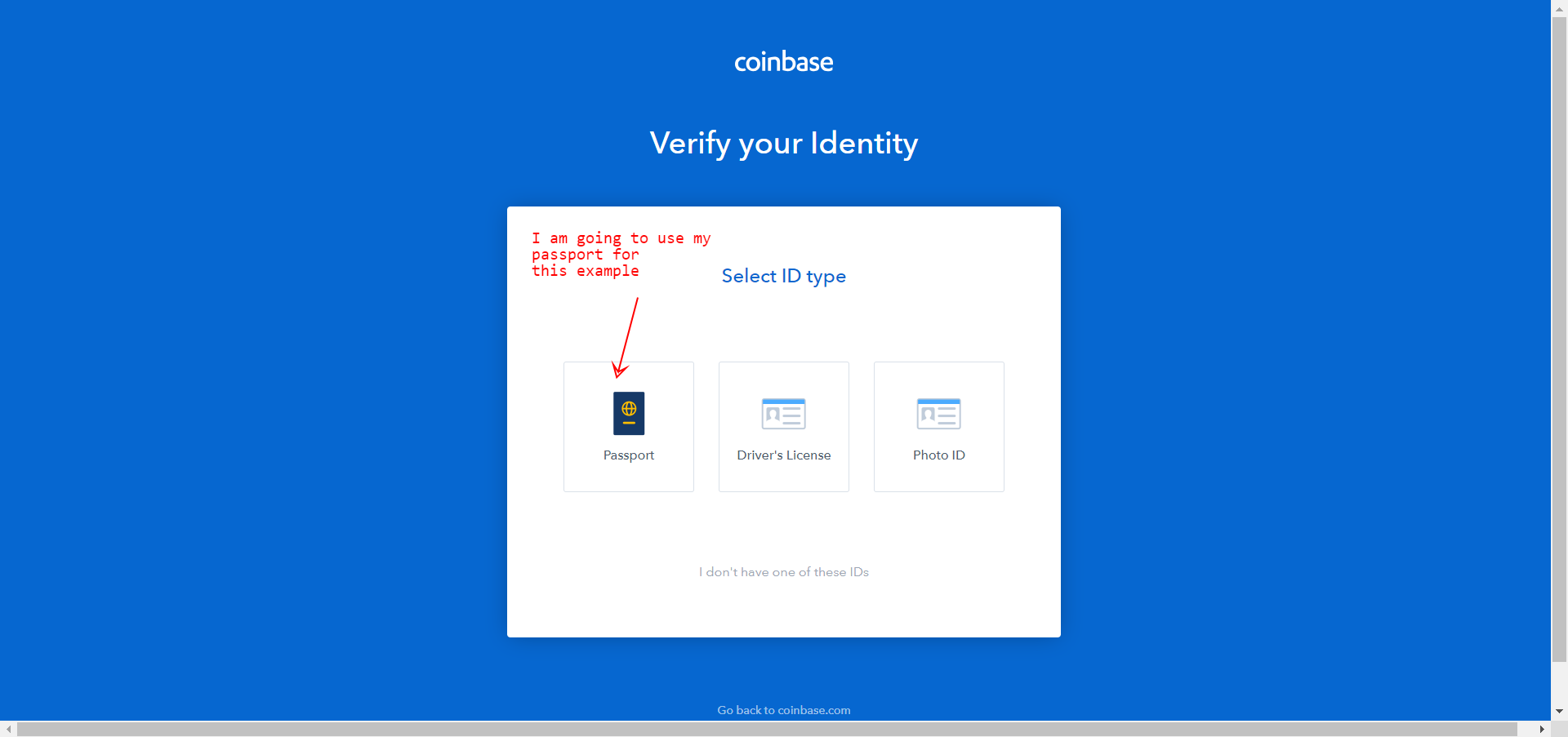 ...and method of sharing.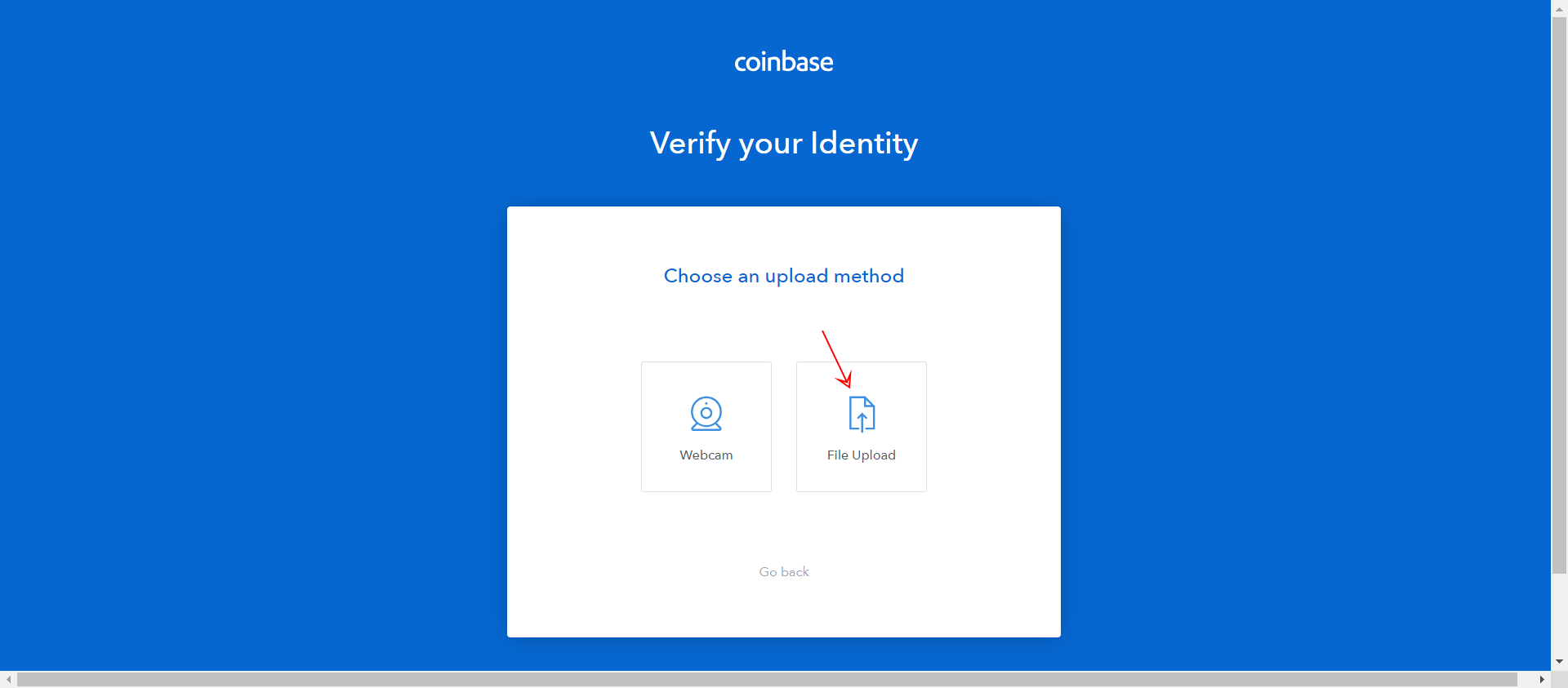 Next, you'll need to take a selfie holding a paper that reads "For Coinbase Trading" with the date.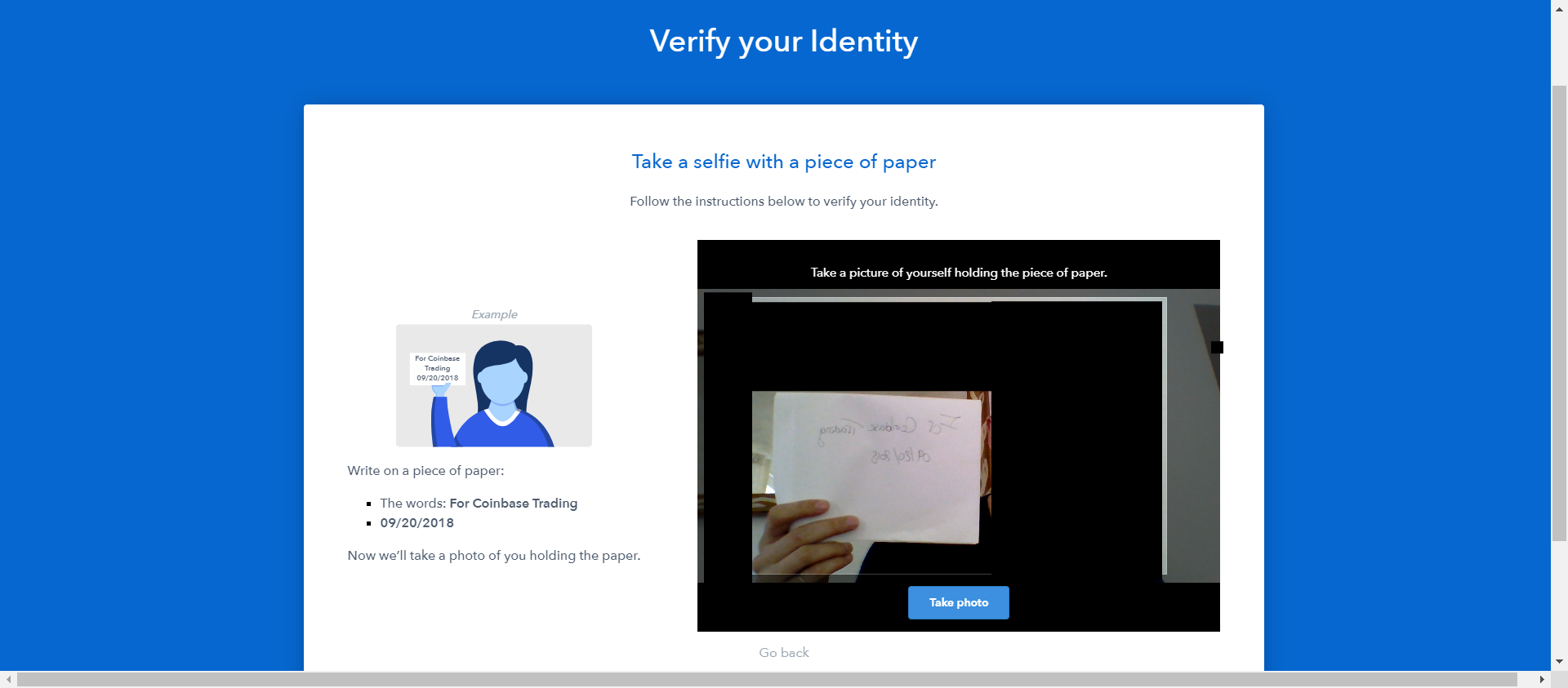 Then you should upload a recent proof of address (less than three month old utility bill or bank statement).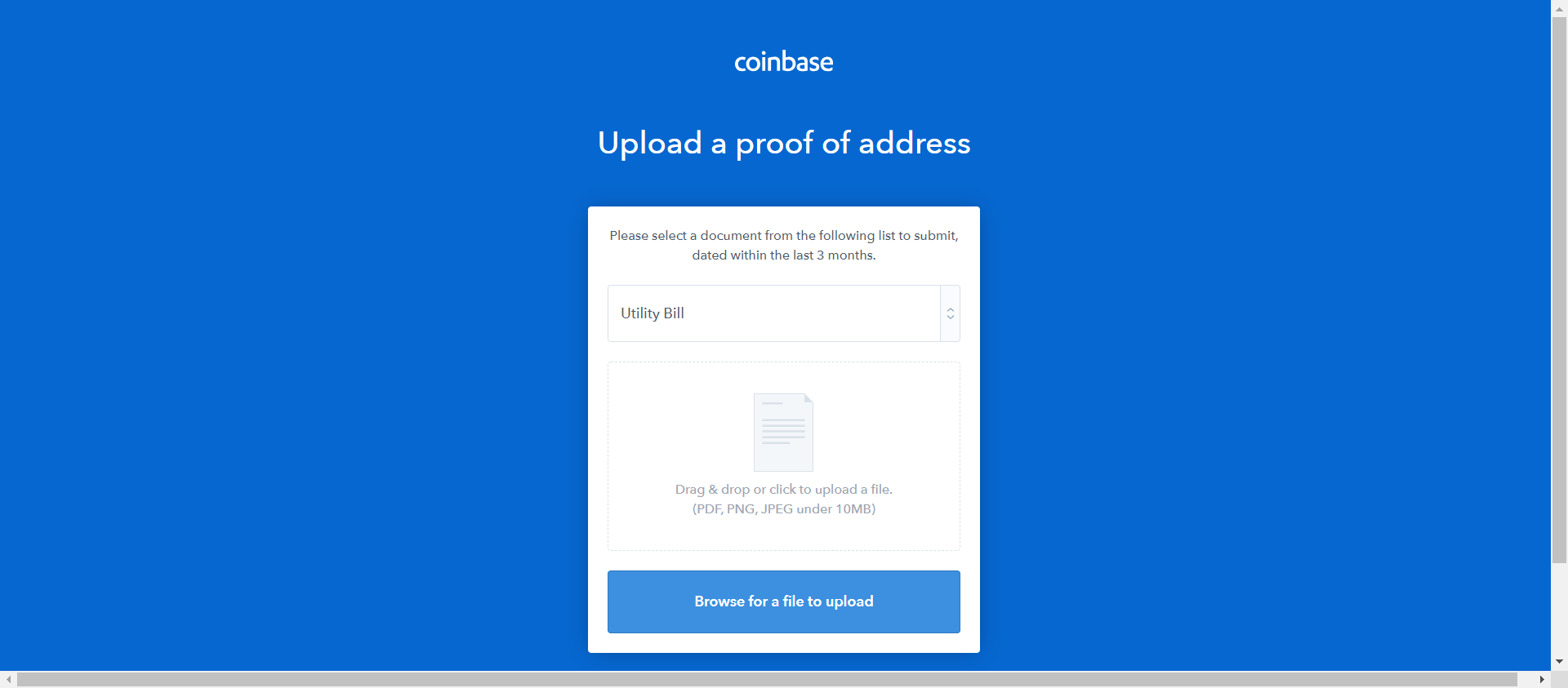 Coinbase will verify your document (it takes about 10 minutes so you should stay connected and keep the tab with Coinbase open)...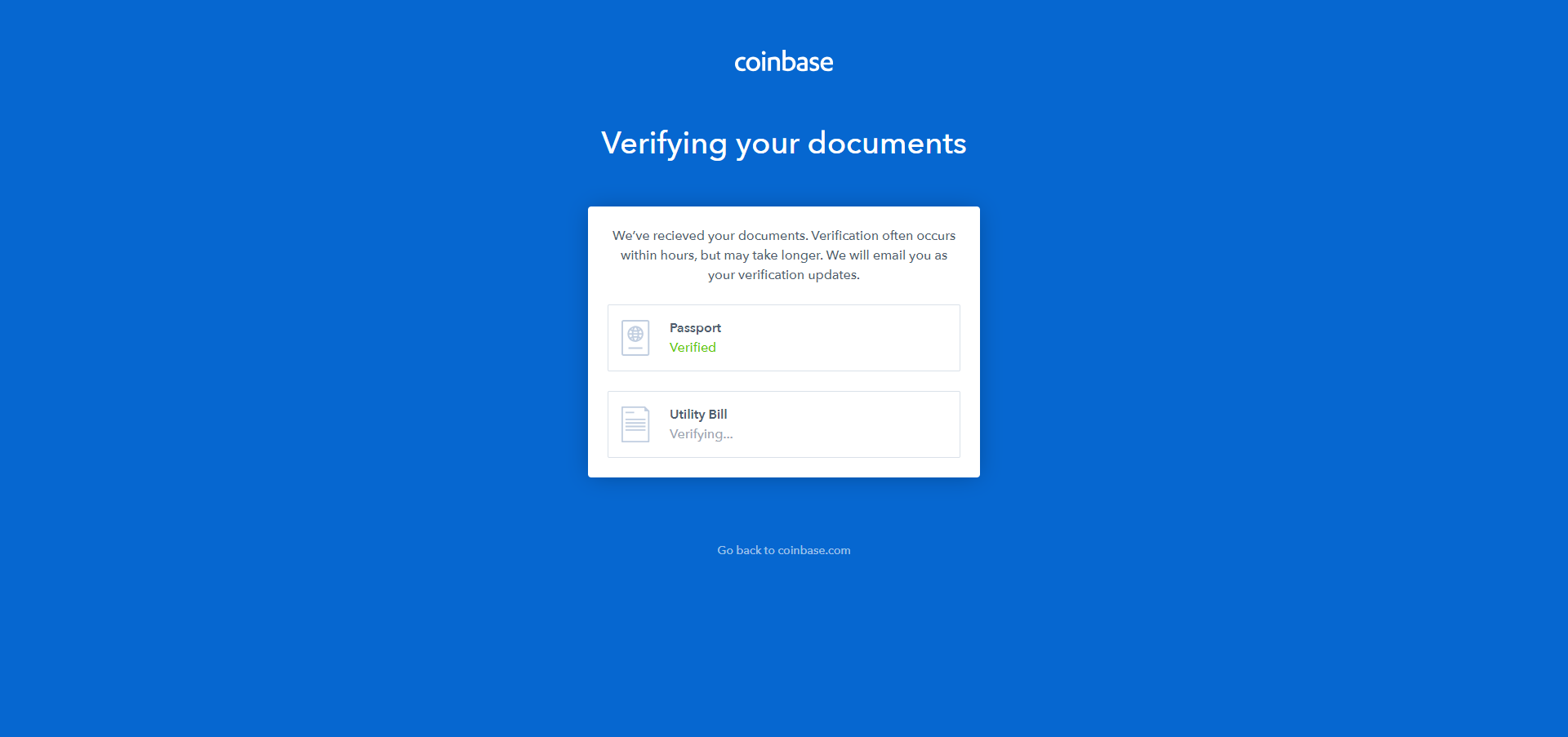 ... once verified you'll be sent onto the dashboard.
Now let's buy some crypto.
II- How to buy Bitcoin with Coinbase.
---
From the dashboard, click the Buy/Sell button...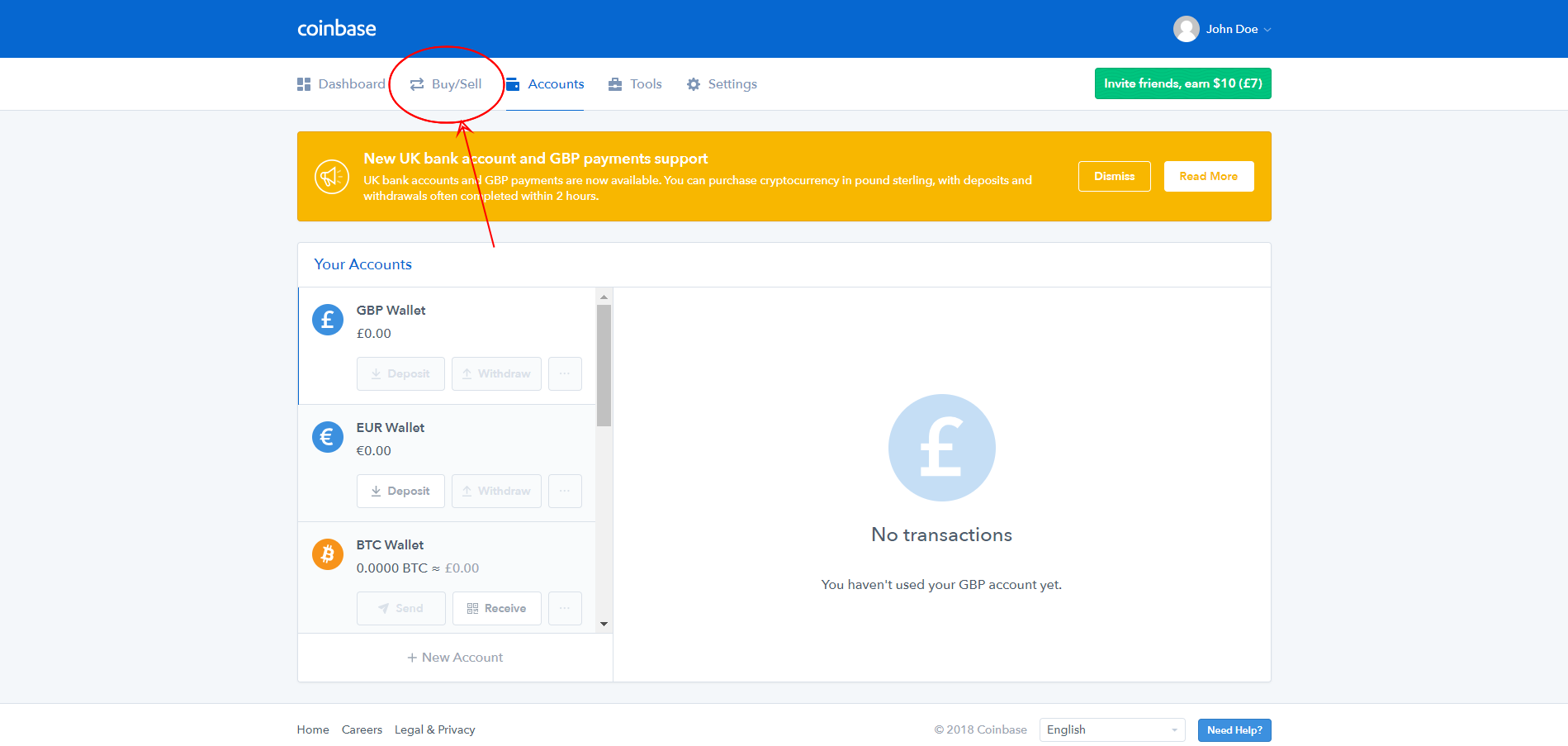 ... and add a payment method.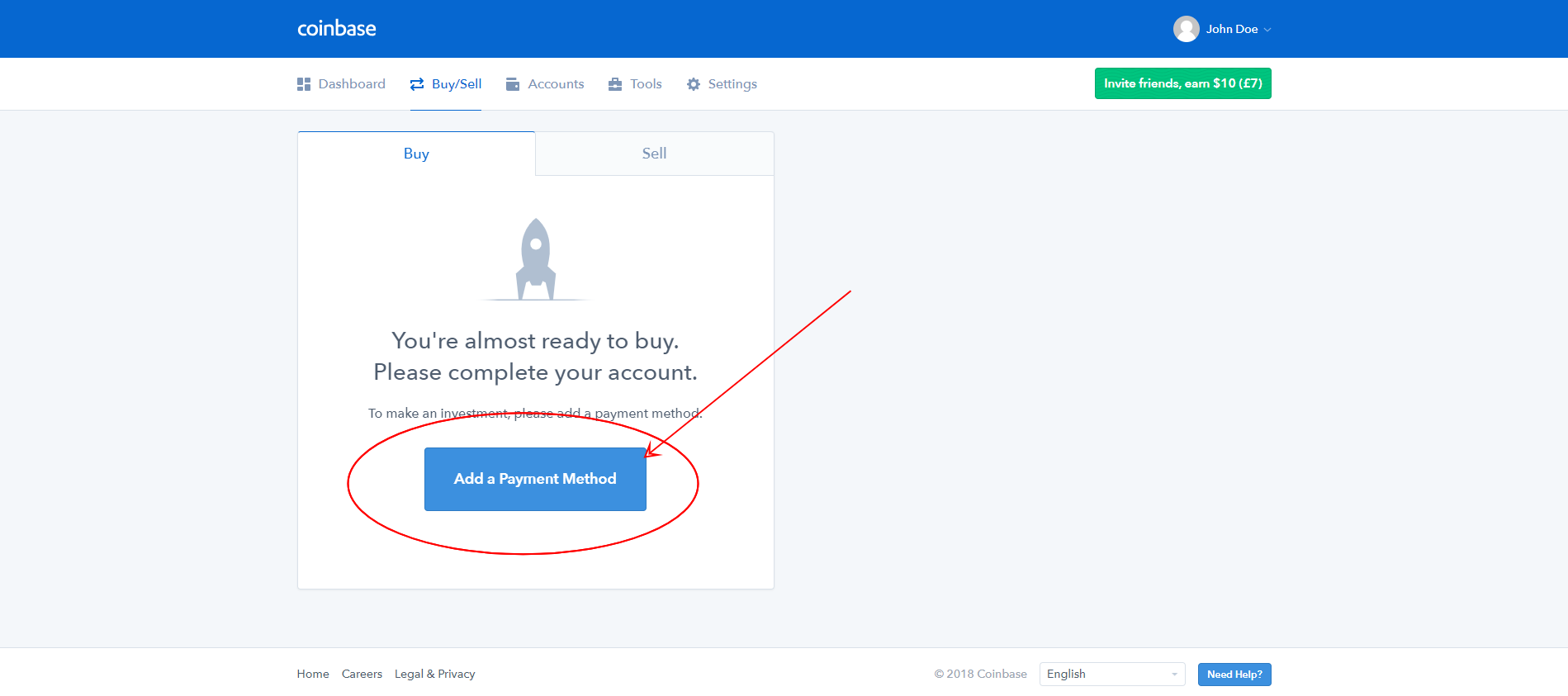 At this point two options are available, you can either choose to:
buy crypto directly with a credit card: this way the crypto will be instantly credited to your Coinbase account but fees will incur and the amount of money you can invest is limited.
fund your Coinbase account with fiat currency (euros, pounds, dollars, etc) via bank transfer then buy your crypto from the interface: this way you only pay for the trading fee and you can invest much larger sums of money but it can take up to 3 days for the funds to appear in your Coinbase account.).
I chose a bank transfer because I don't like to pay credit card fees and I don't mind waiting a few days but you should choose what's best for you.
Select a fiat currency.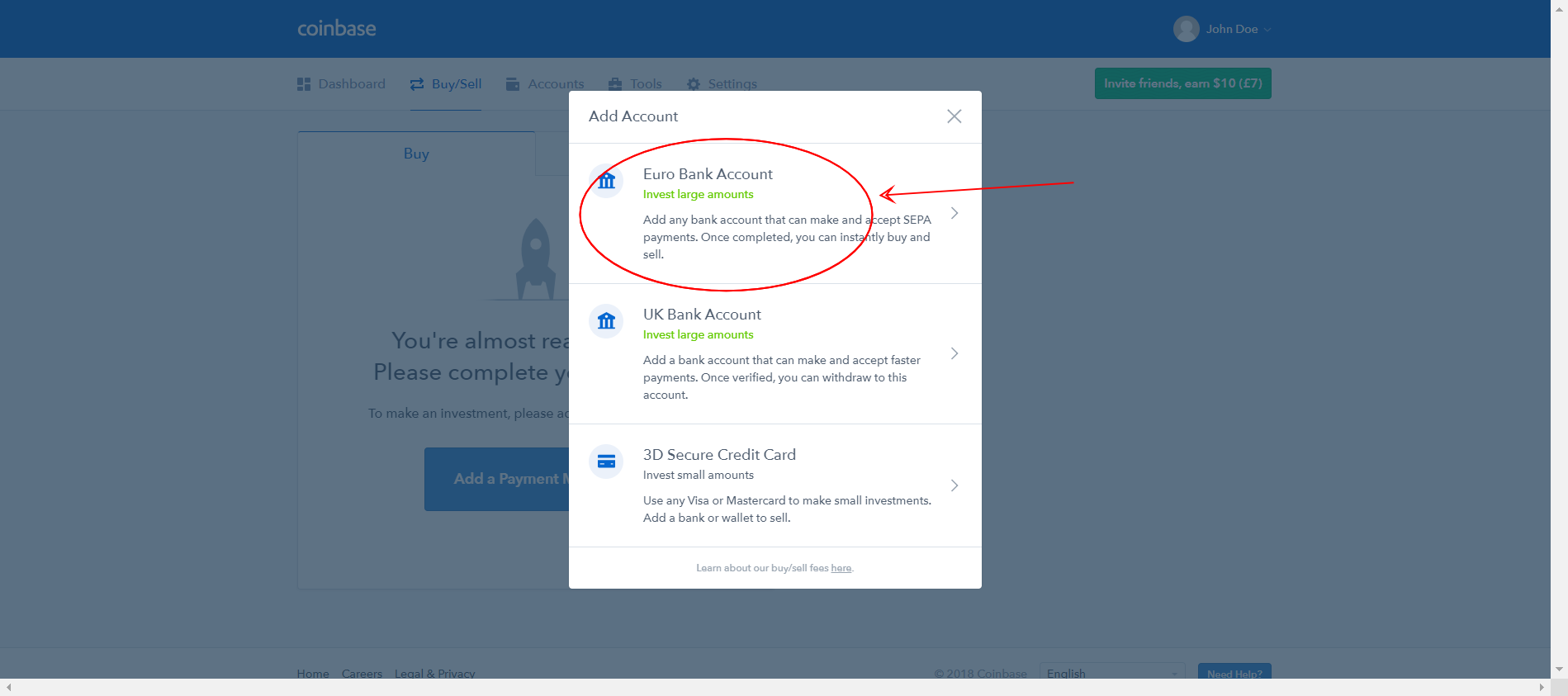 Coinbase will give you a code which you'll need to include in your transfer otherwise your funds will be denied and returned to your bank.
Use Coinbase's details to send the money over.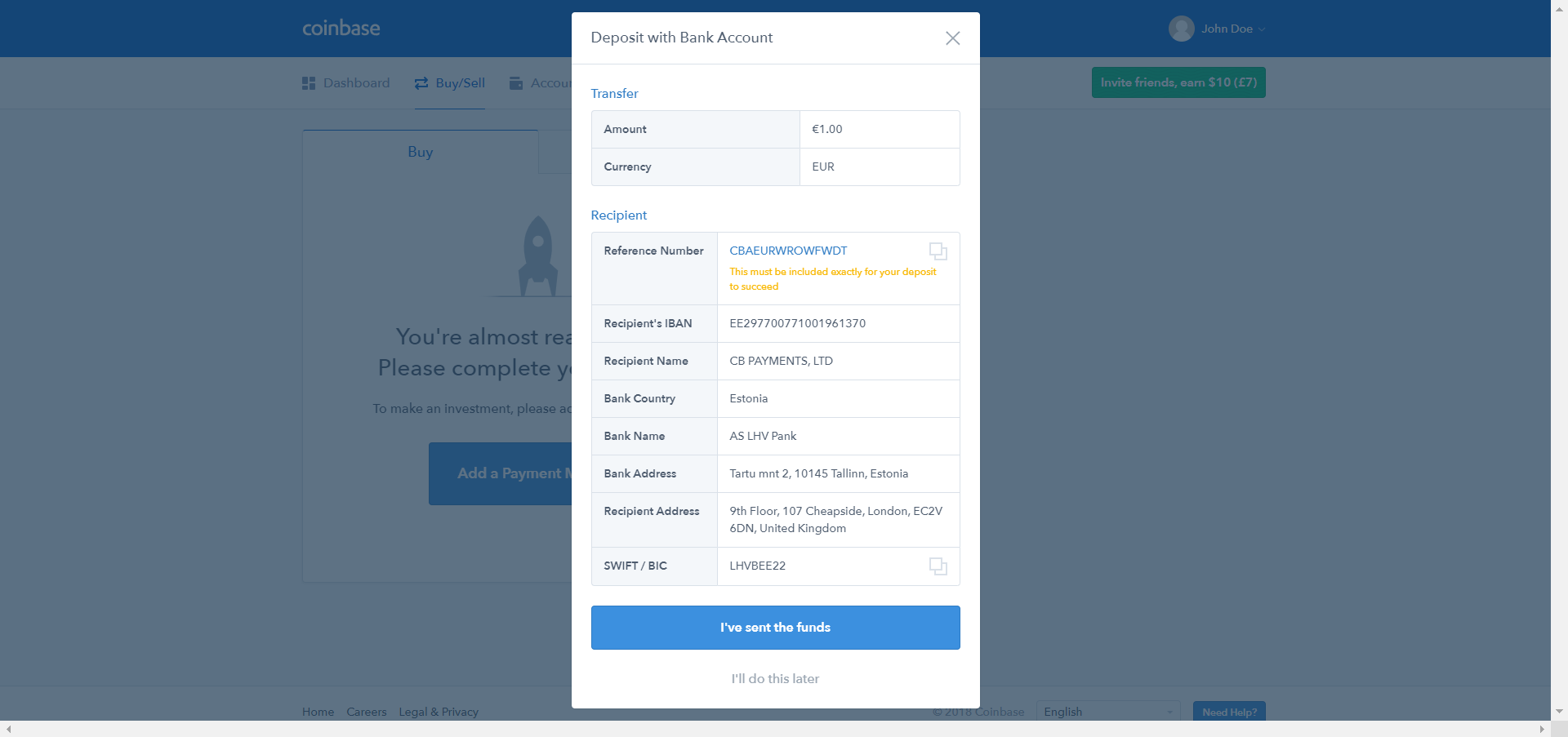 They will let you know once the money has been credited to your account.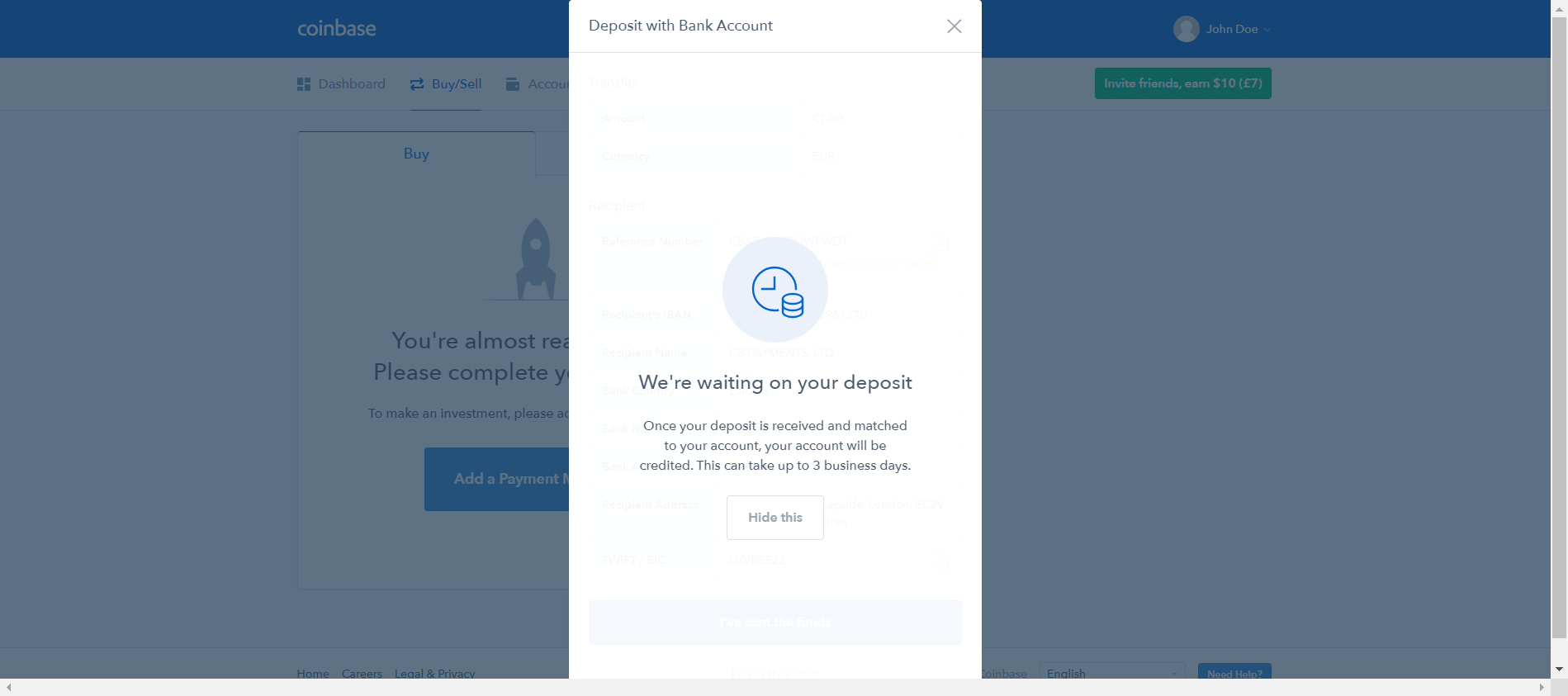 Once your money has been credited, simply log into your account and click the "Buy/Sell" button.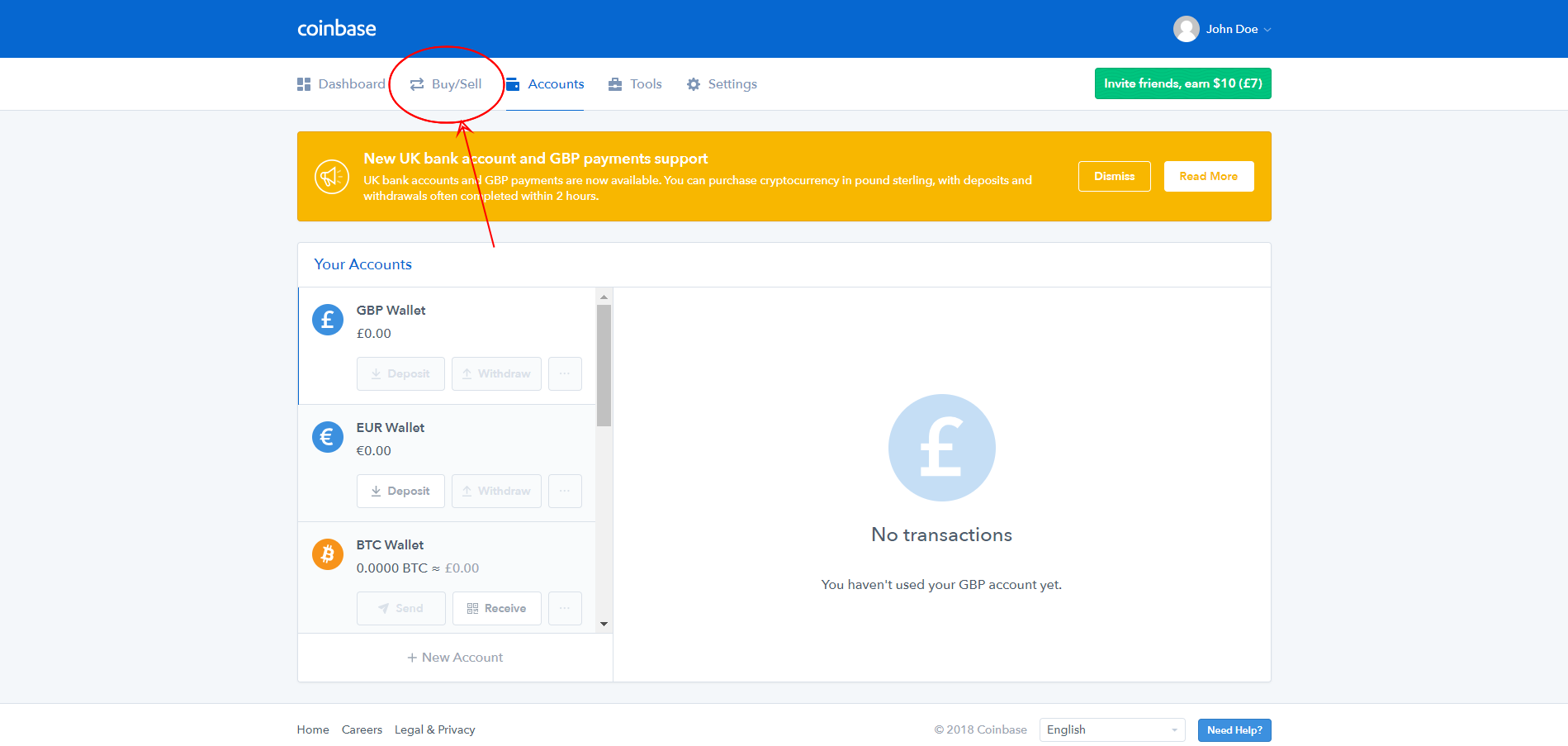 Choose the asset you'd like to buy (remember: you don't have to buy a whole coin, you can buy just a portion of it)
Choose the payment method by selecting your "currency wallet" from the drop menu) and click buy to make the transaction.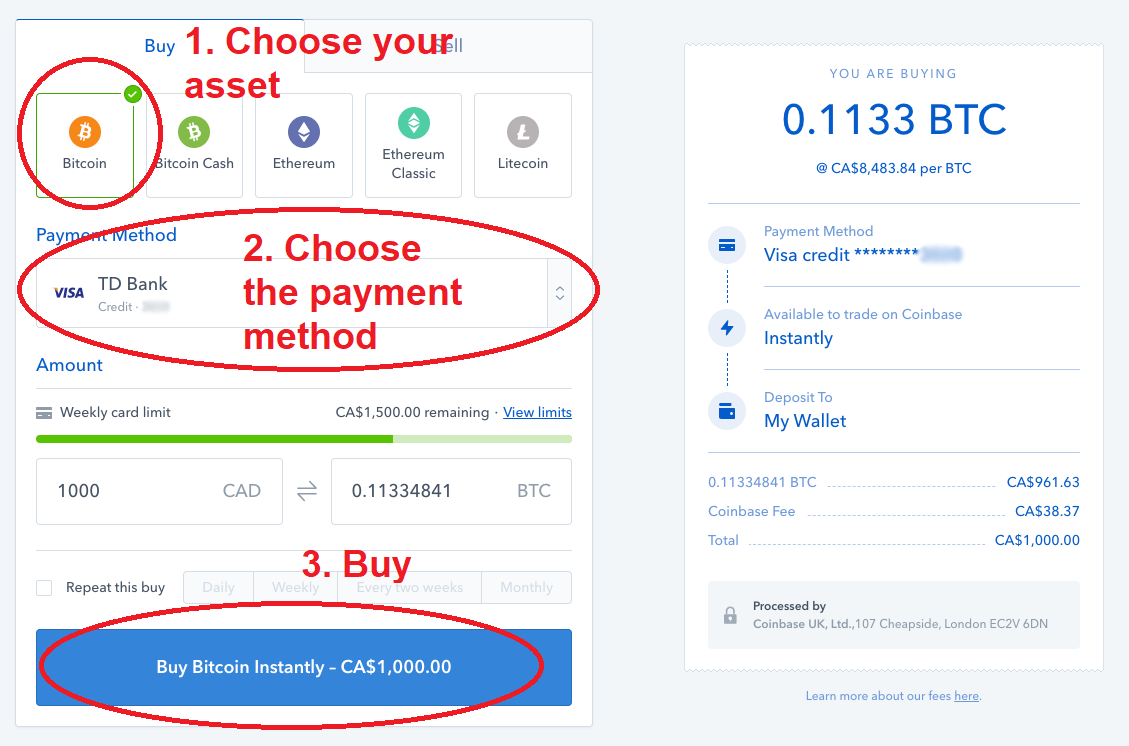 Congratulations, you've just bought your first digital assets and a piece of the future!
Coinbase is very secure but in our next email, we'll go over some extra security precautions you can take to make your crypto completely hacker proof.
Stay Tuned.
---
FØx.
---