This is the first installment of a 3-part guide to buying and securing your crypto. This first part will go over a checklist of basic computer security steps geared toward crypto investors
The second and third parts will focus on how to buy your first digital assets using Coinbase and how to securely store them in a hardware wallet.
Finally, the last installment will take you deeper into the rabbit hole and introduce you to altcoins and how to trade them.
Part I - Basic Security Steps Before you Buy.
Though basic, these steps are nonetheless crucial for the security of any crypto investment. Completing them will take you about half an hour on a computer, which we assume you're using right now.
I- Computer, Notebook and Pen.
First, you should get notebook and a pen, you'll need these to write down multiple passwords and save information that is critical to secure your crypto.
II- Google Authenticator.
Now, you'll need to install the Google Authenticator app on your phone.
Google Authenticator is an app which allows you to implement a second password (usually a string of 6 numbers) for any site or online service (this is called 2FA, for two-factor-authentication).
The app can be easily found in the Apple App Store or GooglePlay.
It's okay to install the app on your everyday phone but, if possible, you should install it on an an older (but in good condition) device that you don't use anymore (old tablet or smart phone).
If you opt for an old device, make sure its battery is still in good condition. If you start noticing some serious loss in performance, get a new device and port over your Authenticator app
I personally keep an old Samsung tablet at home which has nothing but Google Authenticator installed. Google Authenticator does not require the internet to work so I keep the tablet on airplane mode at all time so it's isolated from the internet and potential hackers.
Once in a while though, the 2FA codes might stop working.
This usually means that the app needs to connect to Google's servers to synchronize its clock (the app uses a time-based technology). In this case, it's okay to briefly connect your device to the internet and follow the procedure below in order to re-synchronize it.

Once it's synchronized you can turn airplane mode back on and resume using the app as usual.
III- Create a crypto email-address.
Now that your Google Authenticator app is up and running, the next step is to create a dedicated "crypto" email address.
I recommend creating a regular Gmail address because it's familiar and easy to create but if you want complete privacy then a free ProtonMail address might just be what you need. For the sake of simplicity though, we will assume that you're going to create a Gmail address.
Your crypto email address should not include your full name nor contain terms referring to  cryptocurrencies or bitcoin.
For example do not chose an email address that reads something like:
An address that reveals your name and its function is an invitation for hackers to try to social engineer their way into sites where you purchase your crypto (like Coinbase).
Instead, opt for some vanilla-sounding address name.
Once you've decided on a name, chose a simple password (we'll change it later) and write both email and password into your notebook.
Finally, set up 2FA on your crypto email using your Google Authenticator app. You can find the 2FA setting under
Google Account>Sign-in & security> 2-Steps Verification.
Great, your email is now doubly-protected. Let's move on to the last step.
IV- Password Manager (PM).
In this last step I am going to show you how to secure your crypto email address using a Password Manager (PM).
First, you'll need to install a PM like Last Pass into your browser. We'll assume you're using Google Chrome.
Go to the LastPass website, create an account and upgrade to a premium membership, it only costs a couple dollars a months and you'll have access to priority customer service should anything happen.
When you create your account, you need to make sure to choose a super-strong master-password.
A master-password is absolutely crucial to the security of your crypto investment so chose it carefully.
A good password is both secure but also quite easy to remember so I suggest you use a very long, personal phrase. For example:
"CanyoubelieveIwasbornin1995inasmallvillageonthenorthsideofabeautifulcoastalcity?"
You should never store your master-password online.
Once you've settled on a password make sure to write it down in your notebook and to spend at least a  few minutes trying to memorize it.
Now that you've created your LastPass account you must enable 2FA for it using your Google Authenticator App.
This step is crucial because it will ensure that hackers won't be able to access your LastPass account even if they are in posession of your master-password.
In LastPass: Open my Vault >Account Settings>Multifactor Options.

Click the Enabled/Disabled button and use your Google Authenticator App to take a picture of the bar code and save LastPass as a new secret.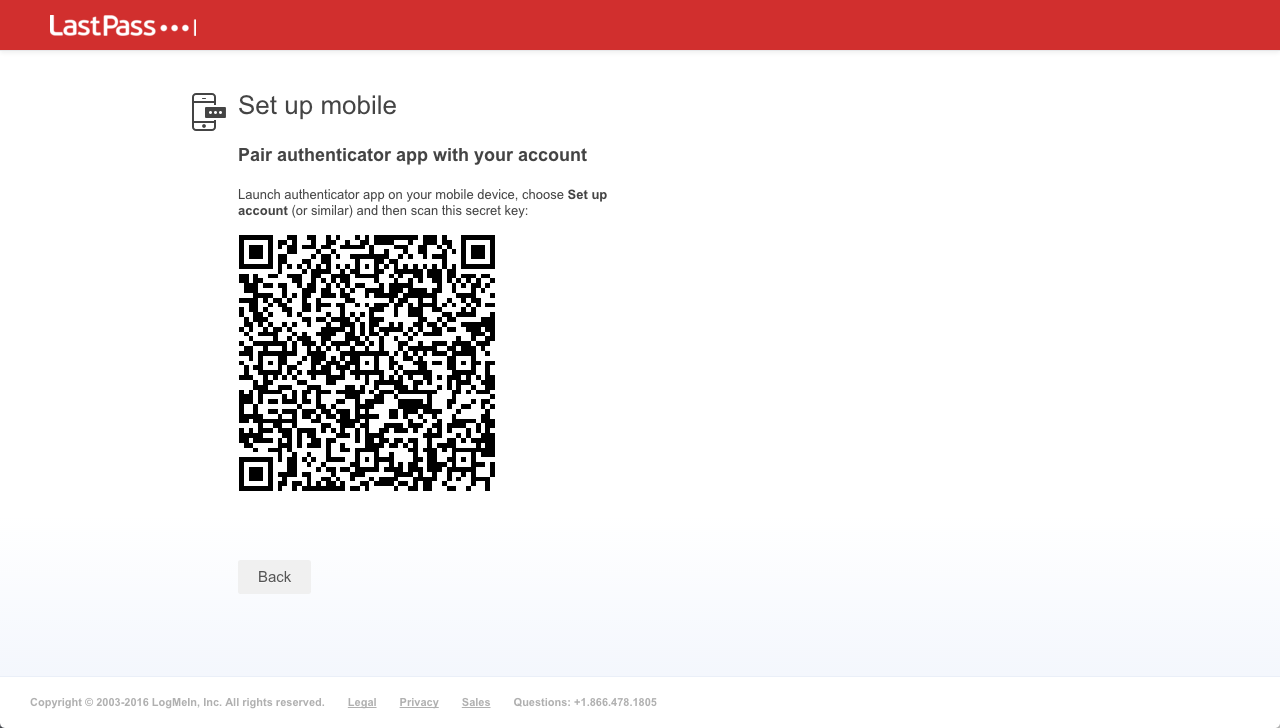 Great, your Google Authenticator app should now hold 2 secrets: your crypto address and your password manager/LastPass.
One final step.
Now go back to your crypto email address and use your PM to change the easy password to a long, randomized password. Write this new password into your notebook.
And congratulations you're done!
Now that we've got you covered on security, the next step will be to go buy your first Bitcoin using Coinbase.
Stay Tuned.
---
FØx.